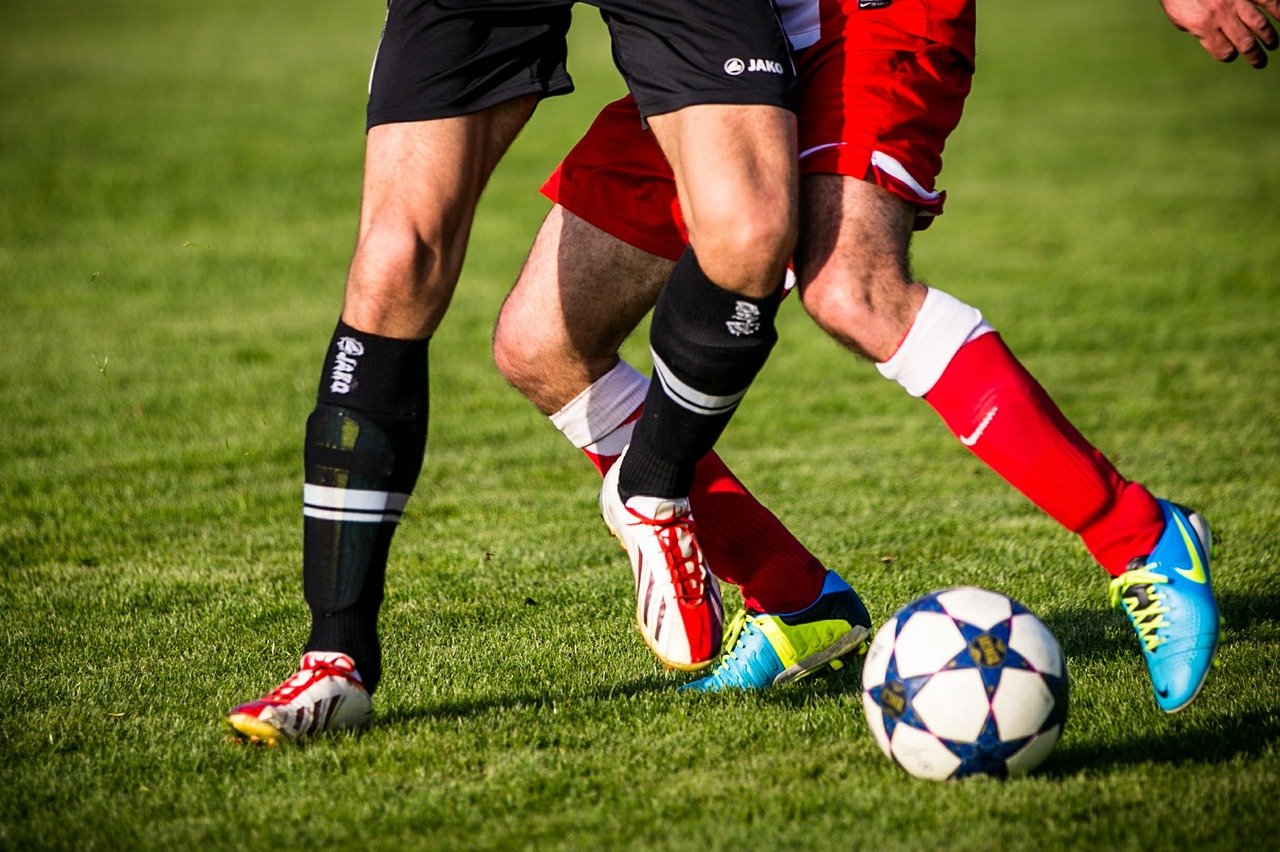 The football season is getting closer to restart in Europe and although the transfer market is still buzzing with fresh signings each day, we can already take a look at some promising youngsters who might 'explode' in the following season.
All the five listed are in the run for Golden Boy 2019, but we leave aside the ones who already are a confirmed asset: Matthijs de Ligt, who this week signed with Juventus will be keen to make another extraordinary season, but after an outstanding Champions League run with his boyhood club Ajax, he has already confirmed his value.
Former teammate and Dutch talented anchorman Frenkie De Jong, who is now playing alongside Leo Messi in Barcelona, is another example of a player who already had a breakout season and will certainly develop alongside veteran Busquets.
So, without further ado, here is the top 5 talents to look up this season. Some of them already have made the big move this Summer, some of them are still waiting for the confirmation and others will probably stay in the same club and hope to impress soon.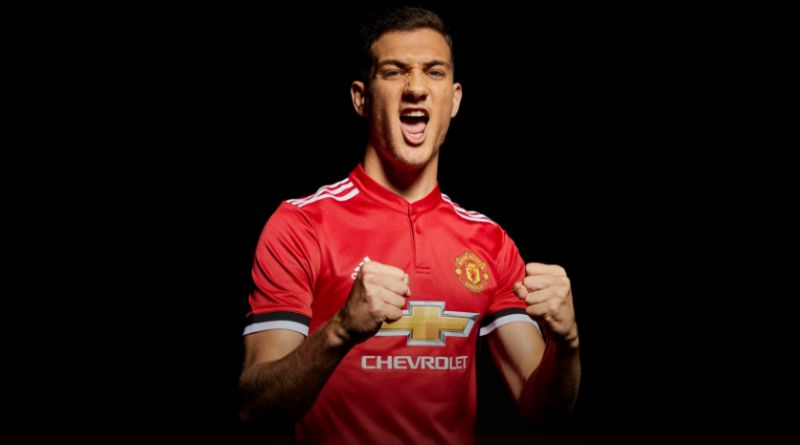 5 – Diogo Dalot – Right-back
Born in Braga, Portugal, Dalot is 20 years old and part of the Portuguese golden generation in 1999 – who won both the Euro under 17 and under 19. After climbing through the ranks of the F.C. Porto academy, the young defender impressed when he had chances with the first team, although he appeared only 6 times in Liga NOS. It was enough for him to register two assists and convince the Red Devils of Manchester to sign him for £19m last Summer.
However, even though the young right-back appeared 16 times during the Premier League – and 4 times in the Champions League – he was almost always used as a sub for Ashley Young. He registered 2 assists, which is not an impressive number, but if you consider how underwhelming was Manchester United last campaign – with Mourinho resigning and Ole Solskjaer taking the wheel – we can not say we would expect him to shine too much.
Still, Dalot seems to not break from the eternal sub status in any club he goes. Once at Porto, he was a sub for starting RB Ricardo Pereira, who is now at Leicester, and in United, he has still 3 others to compete with for the position: Young, Darmian and moreover the newly signed Crystal Palace sensation Aaron Wan-Bissaka. With United spending £50m to scoop the Palace starlet, it will be difficult for Dalot to steal his place.
If this wasn't enough, Dalot will have to face demanding competition in his national team too, since Portugal are completely packed with quality right-backs. Joao Cancelo (Juventus), Nelson Semedo (Barcelona) and the already mentioned Ricardo (Leicester) pose a challenge for young Diogo to be part of the current European and Nations League Champions. Nonetheless, always praised by his commitment to the team, pass accuracy and defensive intensity, Dalot might get into the spotlight when you least expect.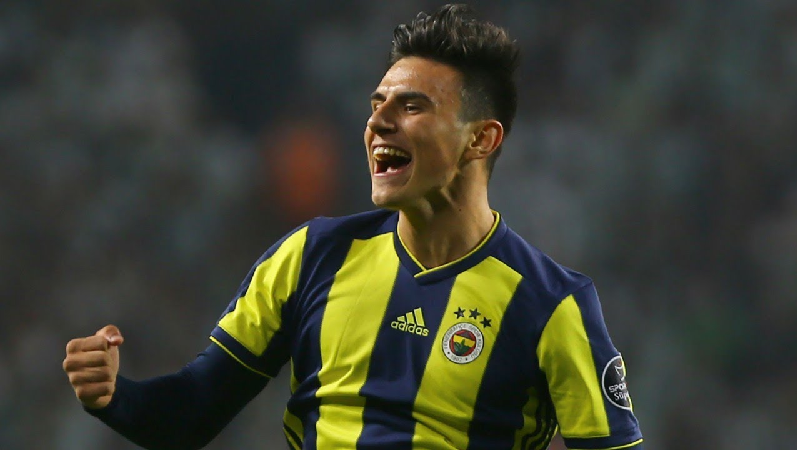 4 – Elif Elmas – Midfielder
Who is Elif Elmas? The Northern Macedonian starlet rose to fame last season when he impressed during one single season in Turkish side Fenerbahçe. The prolific midfielder, who is just 19, was signed by the Istambul squad last Summer, after showing off on his hometown team, FK Rabotnichki, one of the main sides of Skopje.
Elmas made 47 appearances last season, scoring 4 goals and making 1 assist. He also already made his debut for the national team of North Macedonia, scoring a brace in the Euro qualifying match against Latvia. Napoli seems like the strongest candidate to sign the young midfielder and he is expected to cost €15M to the Italian side, coached by Carlo Ancelotti.
He could join in with two other young starlets, Spanish Fabian Ruiz and Adam Ounas – two players who were in action for their national teams this Summer, with Ruiz winning the Euro U21 and Ounas being part of the Argelia side who is in the final of AFCON.
Although the competition seems fierce, Elmas will only make the Napoli midfield even more threatening and, having a pass success percentage of 85% and 1.5 shots per game, he can be a vital addition. However, it will be a challenge for the youngster to play in a highly defensive league like the Serie A and so, the Macedonian will have to prove he was not a simple one season wonder.
3 – Luca Pellegrini – Left Back
You might be confused if you Google for Pellegrini since you can end up finding Lorenzo instead. Although they share the same surname, were both born in Roma and played for the Giallorossi, the midfielder and the left-back are not related. However, while Lorenzo Pellegrini is still playing in AS Roma and featured for the main squad a couple of times last season, Luca – who is 3 years younger, aged 20 – was loaned to Cagliari in the second half of the season and was now acquired by Juventus for €22M.
The youngster has not registered one official goal in his career – only scoring twice during his time with Roma Primavera – but it is understandable due to his defensive position. He registered two assists last season, one in Roma and one in Cagliari and he was called to play for the under 20 World Cup, where Italy was a semifinalist. Last year he was already a finalist in the under 19 Euros, where the Azzurri were defeated by Portugal.
A promising Italian diamond to polish, Juventus were probably impressed with his defensive record. Luca makes 1.8 tackles per game, 1.3 interceptions, and 1.2 clearances, numbers that make him get slightly close to Alex Sandro, the normal starting option for Juventus as left-back. So, with only the Brazilian to hold that position, it is expected that Luca will have some ground to show the talent he possesses and that the Italians are eager to see.
However, due to the history of knee injuries and the lack of Serie A experience Luca might struggle to be accepted by the fans of the Turin team, who will be demanding nothing else than another Scudetto and a Champions League run that surpasses the disappointment of last season. Besides, manager Maurizio Sarri might choose to play with 3 centrebacks, using two more attacking fullbacks as left and right midfielders. We still expect Luca to fully bloom in Juventus and having legends like Cristiano Ronaldo and Buffon training by his side will surely be a motivation.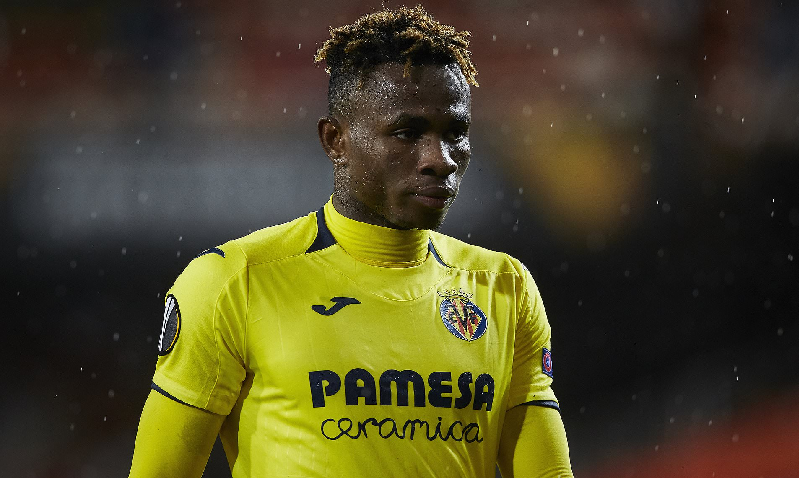 2 – Samuel Chukwueze – Right winger
Imagine having to fight against your own parents to play the sport you love. That's what happened to Samuel Chukwueze, a Nigerian winger who is currently in Villarreal. In 2016, aged just 17, he confessed that his parents used to burn his boots to dissuade him to play football. It was during the IberCup, in 2013, that Chukwueze scored 12 goals and his parents were convinced that their son would indeed be a football prodigy.
One of the most amazing players to arrive in Europe lately from the African Continent, the Nigerian Samuel Chukwueze had a season to remember for Villarreal. The right-winger scored 8 times and made 3 assists in 38 appearances, even though the Spanish team struggled this season in La Liga – they ended in 14th place. He also became the youngest player to score in the AFCON, after scoring the opener against South Africa.
With these numbers and an amazing potential at just 20 years of age, Samuel has already been rumored to be on the radar of Bayern and Atletico Madrid. Owner of an insane pace, combined with outstanding ball control, Samuel registers 2 dribbles per game, 2.1 shots and he is rarely dispossessed.
How have clubs like Arsenal haven't bided yet for him, we don't know. He would definitely add some speed on the wings and pairing up with national teammate Iwobi, would be the cherry on top of the cake.
For now, the winger is still enjoying holidays after the end of the African Cup of Nations, but he might continue in Villarreal for another season if no one comes forward for the Nigerian. We are sure that the 'Yellow Submarine' would appreciate that since Chukwueze was one of the few reasons why they avoided relegation last season.
1 – Joao Felix – Forward
You know it had to be him. The €120M Benfica wonderkid, who made Atletico Madrid splash all the Griezzman cash on him, will have all eyes on him in the upcoming season. It was definitely one of the most surprising and craziest transfers done this Summer and everyone will be keen to see if Felix will live up to the price tag or succumb to the high expectations. Let's face numbers, shall we?
Felix has appeared only in the second half of the season for Benfica, but what a half that was. After coach Rui Vitoria was fired in early January, his substitute Bruno Lage decided to take a gamble in Felix and the youngster proved to be an important bet. So important that he even scored the match-winner against Porto, in their rival stadium, that would prove crucial for Benfica to reconquer the title.
In 33 appearances he scored 16 goals and made 7 assists. Natural from the Portuguese city of Viseu, Felix is a forward who can play in several positions, from number 9 to false 9 behind the striker, to attacking midfielder if necessary. His versatility might have been the key for agent Jorge Mendes to convince Atletico and their coach Diego Simeone to activate his release clause.
Averaging 2.5 shots per game, 1.1 key passes, he only has a pass accuracy of 76%. The intense physical regime that Simeone submits his players to, might be crucial either for Felix to develop into the next Portuguese big thing, catapulting Atletico again to the starlight, or being a massive flop like many other transfers from the Portuguese League: Jackson Martinez, Gaitan, Gelson Martins, just to name a few. Time will tell if the price tag was justified or if Atletico were tricked into buying a one-season wonder, slightly overhyped.