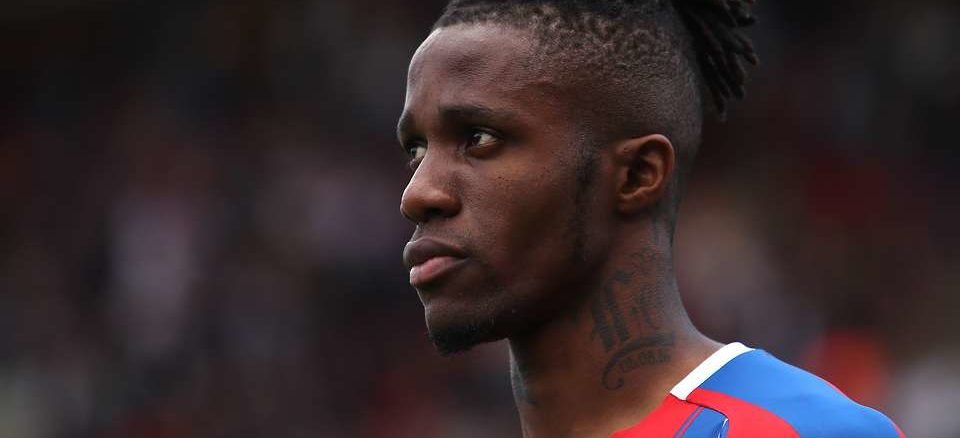 It's been well documented that Wilfred Zaha is a man high up on the shopping list of Arsenal manager Unai Emery. You can see exactly why both parties are interested in a deal, but you can't help but think it's a better move for the player than the club.
Don't get us wrong, Zaha is a talent and he would handle the pressure of playing for a 'bigger club' now better than when he joined Manchester United back in 2013. He's proven that he has the ability to terrorize Premier League defenses throughout the last couple of campaigns under Roy Hodgson. To be honest, Palace would probably be a Championship team now without the contribution of their poster boy.
Last season the Ivory Coast international had a foot in 15 goals in the form of 10 goals and five assists and he posted similar numbers in the year before (nine goals, three assists). He is unquestionably the biggest threat in the Eagles line-up and any team would have him in their squad given the option so you can see why Steve Parish has slapped an £80m price tag on his head.
Where the confusion sets in is how the Gunners see this as a real step forward; when Emery arrived from Paris Saint Germain to replace the legendary Arsene Wenger it was supposed to be a catalyst for change. Still, from what we can see, Emery is a replica, not a replacement and certainly not an upgrade.
Zaha would bring something to Arsenal – although there are cheaper alternatives out there. For instance, Samuel Chukwueze at Villarreal, who we talked about in the upcoming talents to watch this season.
He would link up well with fellow Nigerian Alex Iwobi – but they have attacking prowess in Alexandre Lacazette and Pierre Emerick-Aubameyang, to name two. They are more than capable of winning games – unless of course, Emery is planning on selling the latter to Manchester United, which would be a kamikaze move if ever I've seen one.
What the North London club lack, and have done for many years, is a commanding presence in the heart of the defense and a few players who can roll their sleeves up for a scrap, but these players don't appear to be on the radar. Yes, William Saliba looks set to sign but he's a youngster and will be likely to be loaned out next year, so he won't help the situation now.
These are all points that would be valid even before the comical pre-season trip without their captain, Laurent Koscielny, who refused to travel as he wants a move back to France so now reinforcements should be even more of a desperate need.
If Arsenal had a budget of £300m then, by all means, they could pursue Zaha, but it's clear that isn't the case. Emery is willing to spend £80m on a player who will arguably not immediately improve his starting eleven. Why aren't the Gunners rivaling the two Manchester sides for Harry Maguire?
He's an old school defender who has the mentality and composure to play a bit of football as well. He seems an ideal signing for Arsenal, so is it purely an acceptance that they can't compete with City and United? Or aren't they in the market for a player of that ilk?
The season is just a few weeks away and the Premier League market closes on August 8th. It already looks set to be the same old, same old for Arsenal fans. They'll see some pretty football, put some teams to the sword and look like world-beaters only to follow it up with a narrow defeat against an inferior team who managed to outfight them.
As the season progresses the poor supporters will probably be offered some hope as they witness a winning run, possibly as we approach Christmas. Only for it to collapse again before settling for a fiercely competed race for the top four, which could well be a race they lose – again.