The Bundesliga schedule is also available on SoccerAntenna. The current edition of the German topflight, the 57th edition, started on the 16th of August 2019 and will only finish on the 16th of May of 2020.
In SoccerAntenna we provide all the Bundesliga news, including the latest transfers, games and international fixtures.
Check here also who is the top scorer of Bundesliga at the moment.
History
Before the Bundesliga was created, soccer was played in an amateur level, between semiprofessional regional leagues. After WWII, Germany was divided in East and West Germany.
While the East Germany created in the 50s, something called Oberliga, the West did not have a league of their own.

In 1962, after being defeated by Yugoslavia in the World Cup quarter-finals, West Germany decided to create a league of their own and the competition took off in the following year.
Founders
The German Bundesliga was founded in 24th of August of 1963. The 16 founder teams are Eintracht Braunschweig, Werder Bremen, Hamburger SV, Borussia Dortmund, FC Köln, Duisburg, Preußen Münster. FC Schalke 04
FC Kaiserslautern, FC Saarbrücken, Eintracht Frankfurt, Karlsruher SC, FC Nürnberg, TSV 1860 Munique, VfB Stuttgart and Hertha BSC.
The first goal of the Bundesliga was scored in the first game, after just 58 seconds, by Timo Konietzka of Borussia Dortmund. The first Bundesliga champion was FC Köln.
After the reunification of Germany, following the fall of the Berlin Wall, the Oberliga was regrouped into the Bundesliga. The strongest teams of the East – Dynamo Dresden and Hansa Rostock, were allowed to join the top tier.
Who has won more titles in the history of Bundesliga?
Although the official format only started in 1963, if we count all the titles in the German championship history, the most successful club of all time is Bayern Munich, with 30 titles.
The last one was conquered this season. Check out how the 2019/20 Bundesliga season concluded here:

https://www.soccerantenna.com/bundesliga/bayern-munich-are-the-bundesliga-2020-champions

Their rivals are quite far, as FC Nurnberg is next with 9 titles, although only 1 conquered in the modern Bundesliga period. Then there is Dortmund (8), Schalke 04 (7), Hamburger SV (6), Stuttgart and Borussia Monchengladbach (5), FC Kaiserlautern and Werder Bremen (4).

In total, 29 different clubs won the title, but, currently, Bayern largely dominate. They are the current holders of the title, having conquered last season their 7th in a row.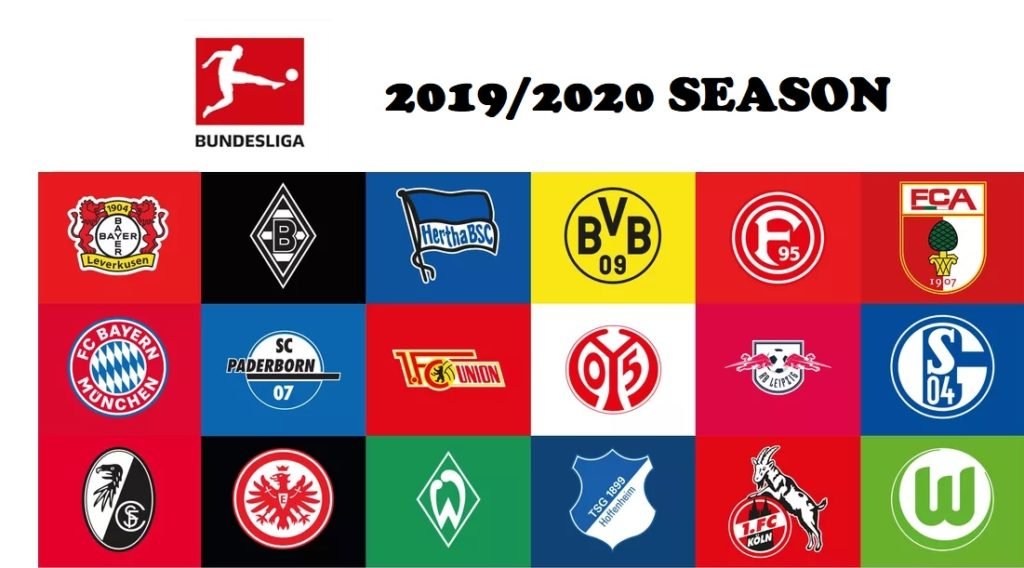 How to watch the Bundesliga table games everywhere?
If you are somewhere in the globe where you don't have access to the Bundesliga games, you can use a VPN for watching your favorite team. Click here to know how you to know how can get a NordVPN trial in UAE, for example.
If you are in Australia you can also get coupons to watch Bundesliga with this VPN. Check the link to know more about the best VPN provider.