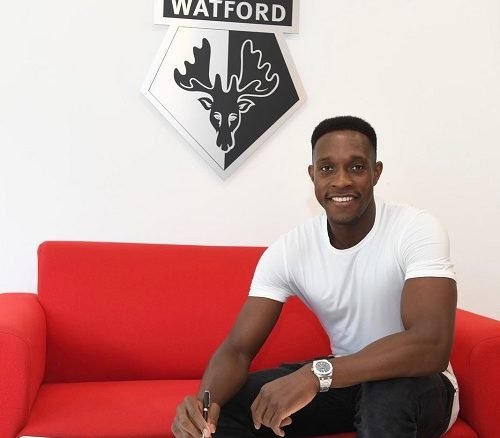 With one day till the transfer window closes and one of the free-agent players without a club, that we mentioned in a previous article, has found a new home. Watford announced the signing of England international Danny Welbeck.
The player, who had cut ties with Arsenal this Summer, joined the Hornets on a free transfer and Watford fans will be willing he stays fit to help the team.
Welbeck rose through the Manchester United academy, breaking through the main team in 2008. There he won the Premier League in 2012-2013 but tormented by injuries he lost space in Old Trafford and was sold in deadline day in 2014, to rivals Arsenal for a £16 million fee.

Tormented by injuries… again

A tremendous player when fit, Welbeck keep being tormented with injuries and the Gunners ultimately ended up signing Olivier Giroud and then Aubameyang and Lacazette for the forward position.
Danny would come in as a sub a couple of games, but his form never really lasted, mostly due to recurring knee injuries.
Welbeck, who we might remind is just 28 years old, is an England international, with 42 caps and 16 goals. He was part of the World Cup side that reached the semifinals in Russia, although he only played in 3 games.
Meanwhile, he scored 32 goals in 126 appearances for the North London side. If you consider the number of injuries he suffered throughout the 4 seasons in the Emirates, the record is not completely bad.
Now, after ceasing his contract with Arsenal, Welbeck was a free agent and after speculation over a potential move to Turkey side Trabzonspor, he ended up staying in the Premier League. Watford is his new home and he becomes Javi Garcia's fourth signing this season.
How is Watford doing in this transfer season?

Watford are keeping it quite low profile in this transfer window and with one day to go, the chances of them signing many more players are scarce. So far, they only bought Craig Dawson, from West Brom, for a fee of €6M and they got youngster Joao Pedro from Fluminense, who can only join the team in January.
They haven't lost many of their main squad players though, just selling Lukebakio to Hertha Berlin, for €20M and Oulare to Standard Liege.
Will Watford be able to impress in the Premier League table with such a limited squad? Or will they fall from grace, after a decent run last season that made them finish in the 11th  place?
The Hornets start their Premier League Schedule on the 10th of August, with a home game against Brighton. They might need to look for some deals on deadline day – tomorrow – to make sure they can bear the competition for midtable positions. Everton, Wolves, West Ham and Leicester all seem stronger and they might bury Watford in the lower places of the EPL table.
Still, if Welbeck can keep his knee safe and get back on his best days, he might be a threat. Who knows if he won't be one of the best signings of this Summer window?