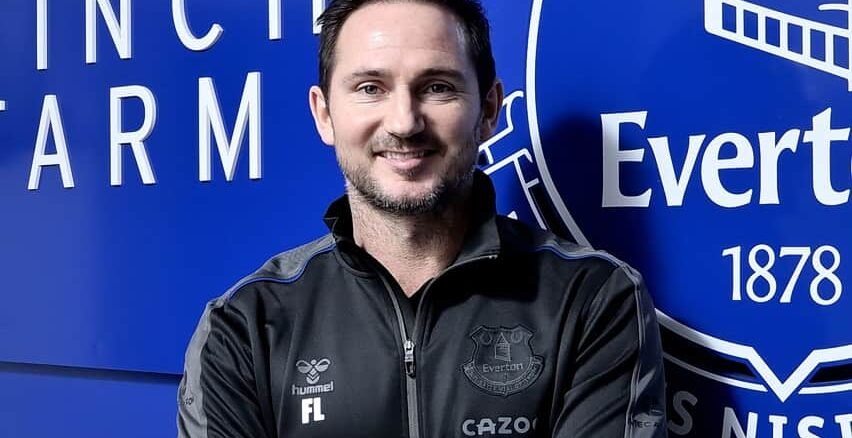 Everton has had a disastrous campaign, their worst since the Premier League's establishment in 1992. After another match with a red card, including a second dismissal in the match's closing minutes, the Toffees were sitting just two points clear of relegation, with two remaining contests, a dream headline for sports news writers. 
They can consider them lucky that they escaped relegation now, for merely 4 points, even though they suffered a heavy 5×1 defeat at the hands of Arsenal in the last matchday.
Though unlikely, the proximity to relegation places has replaced their once-familiar juxtaposition to European competition placement. There's a lot to be handled and sorted out if Everton wants to climb their way back among the respected top clubs in England. 
Managerial Presence
Since Roberto Martinez's departure in 2016, the Toffees have whipped through 5 managers and currently sit on their sixth in the same number of years. It's a pattern that leads to disaster.
It's not that they are choosing to sack managers at the wrong times. Plus, it's that they can't pick the right one, and over the last five years they've become unattractive jobs to take on.  
Ronald Koeman was quickly fired after Everton had higher standards for their squad, but he would turn out to be better than his replacement Sam Allerdyce, who coached just 26 games.
Marco Silva's season and a half in charge churned out the same average results while bringing in Carlo Ancelotti improved the supposed quality of the team, but not the results.
The start of the Rafa Benitez experiment went horribly wrong, placing Everton among one of the bottom-feeders of the EPL. Frank Lampard has come in and been a bit better, but still struggles to pick up points.
It was a pattern of mediocrity and a desire to scrape their way into the Big Six that ended the relationship between the club and its managers. Now, their greed, impatience, and poor spending have cost the club its renowned respect. 
Here Comes Lampard
From here, they are going to need to give Lampard the summer to find his players in the window, freedom every manager deserves. If his players can't get it done, then you move on from him and look for a manager that may be under the radar. 
You find someone who has improved a smaller club into a formidable opponent somewhere in Europe, similar to a Graham Potter of Brighton and Hove. Instead of searching for big-name managers, find someone who knows how to inspire a team as if they're the underdogs because it's what Everton has become.  
Squad Centerpieces
The squad is going to look very different, and owner Farhad Moshiri has recognized before that he's willing to spend the money necessary for a club of Everton's size to compete.
Richarlison wants to leave and Everton needs to let him go. They can make a ton of money off his sale and reinvest it into multiple layers of their squad that require improvement. Keeping an unhappy player around is never successful, no matter how talented or young they may be. 
Dele Alli needs to be given a larger role in the midfield while loanee Donny Van de Beek should be allowed to return to his parent club, Man United.
Dominic Calvert-Lewin has shown he can be a world-class goal poacher, and if not for injuries this season, Everton would likely not be in the position they are. Recent signee Demari Gray was also a bright spot, playing in most of the EPL matches this season and causing problems for opposing defenses on his flank. 
Their scoring issues need to be addressed. They need to find another winger who can be as creative as Richarlison when it comes to starting attacks from nothing. Everton also desperately needs someone to pair with Dele Alli in the middle of the pitch so he's not all alone. 
Center back is a position of great need and they should explore signing a veteran to fill that spot to improve the clear lack of leadership within this team.
In the end, a squad can only perform the tactics that the manager lays out for them, so pairing manager to squad is most vital. Finding the best and most experienced manager doesn't necessarily mean they know how to work with these specific players.