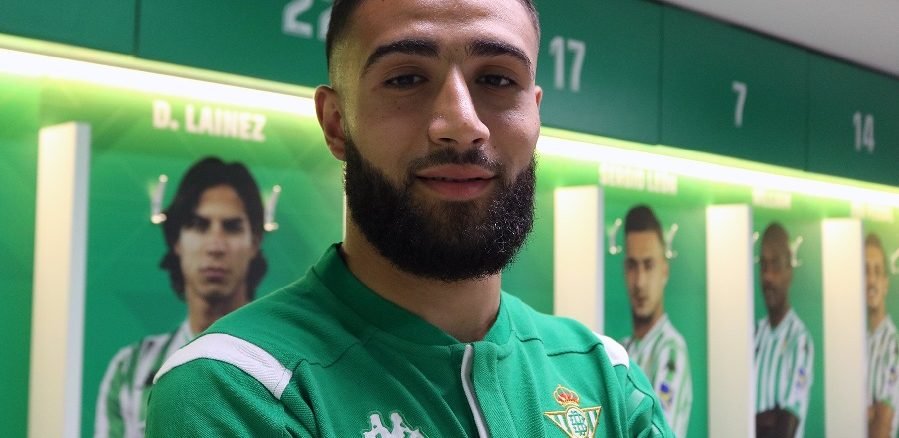 The attacking midfielder Nabil Fekir, who played all his career until now in french club Lyon, signed today for Real Betis Balompie. The team from Sevilla announced finally one of the most surprising transfers of this Summer, with the La Liga side spending around €19,75M, plus €10M more in objectives, with 20% of the possible profit of a further transfer, being secured by Lyon.
Nabil Fekir played 193 games for Lyon, scoring 69 goals and making 46 assists. During last season he scored 9 and assisted 7, averaging also 2.6 shots on target per game and having a pass accuracy of 82.6%. A very versatile player, he can play several positions in the attack, from attacking midfielder to winger or second striker.
Fekir is also a French international, with 21 caps and 2 goals scored. He was also part of the team who won the World Cup in 2018, in Russia, playing as a sub for France in all games, except in the semifinal against Belgium.
The signing of the French international might prove a bargain since he was one of the most rated players in Ligue 1, being linked with Liverpool last year. Now, Fekir arrives instead to La Liga and he is likely to be replacing the Argentinian Giovani Lo Celso, who is allegedly on the verge of joining Tottenham for £45million.
One of the requests of Nabil to join Betis was that his brother, who is 22 years old and was also playing for Lyon, joined Betis as well. Yassin Fekir, played most of his short career in Lyon second team, having just one appearance for the first squad.