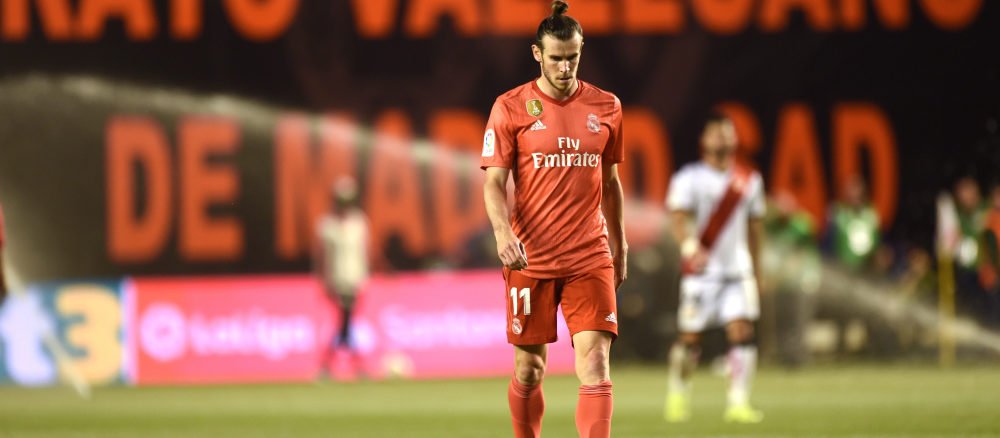 After several summer windows of rumours, it would finally appear that Gareth Bale will be bringing the Real Madrid chapter of his career to a close. But, how has a talent like Bale ended up leaving under such a cloud and where is he heading next?
Bale arrived in Madrid for, what was at the time, a world record transfer fee and during his time with Real, he has contributed to a vast amount of success. The Welsh was an integral part of the side that won four Champions Leagues in five seasons, with three of them won back to back.
When you consider his manager throughout the most successful period of his spell in the Spanish capital was Zinedine Zidane, it makes the manner he'll be leaving the club in all the more surreal. Even if it's somewhat inevitable given there is clearly something between the pair with Bale having muted the possibility of a move before Zidane's surprise resignation saw him remain in Spain.
Zidane returned to the club in March after a horrid run of form since he stepped down. The 2018 Champions League triumph was his last match then – a game in which Bale scored a brace and was named Man of the Match.

How did divorce happen?
Gareth has suffered fitness issues that have sometimes prevented him from turning out a week in, week out but ultimately Bale has taken the brunt of fans' criticism for simply not being Cristiano Ronaldo. It's bad enough when you hear the abuse raining down from the terraces of Bernabeu, but at least you expect nothing more of Real Madrid supporters. Still, what happened over the weekend is extremely poor.

Zidane was giving an interview when he stated that 'we hope he leaves soon' and that it would be 'best for everyone'. Bale has been one of the standout players of his generation and, more crucially, he's a player who helped Zidane achieve glory as a manager and the Frenchman's comments didn't go down well with Jonathan Barnett – Bale's agent. He branded Zidane 'a disgrace'. It's hard to disagree, even if we do not know the details in the backstage.
Bale came through the academy at Southampton and left with the potential to be whatever he wanted. At Tottenham, he converted from full-back to a direct and deadly forward who was considered by many to be world-class and at Real Madrid, he has proven that he is exactly that. Every team in the world would be lining up for Bale if it wasn't for two things – a big wage packet and a questionable injury record. So, his options appear limited.
Where is Gareth heading next?
Manchester United had looked destined to land the Wales international but they've changed their direction considerably since the switch from Jose Mourinho to Ole Gunnar Solskjaer. So, that's no longer an option. Chelsea, another club linked 12 months ago, are under embargo and couldn't do a deal even if they wanted. His former club, Spurs, simply can't afford him. So, what else is on the table?
Paris Saint Germain are said to see Bale as a player who could carry them towards Champions League glory, and they could definitely afford him. It would also present the opportunity to use Neymar as a makeweight and getting his disruptive personality out the dressing room.
The other destination in Europe that has been strongly linked is with German Champions, Bayern Munich, who are on the lookout for some more star quality after losing Franck Ribery and Arjen Robben. If Bale was to sign with either of those clubs, he'd be almost guaranteed more silverware with both sides dominating domestically and he could come back to haunt Zidane if he helps either side progress deep into the Champions League.
Despite those clubs being firmly interested in Bale, there is one link that won't go away; a move to China. It is believed that Beijing Guoan has dangled a carrot in the form of a £1m tax-free weekly wage in front of the 30-year-old in an attempt to lure what will be the biggest name yet to the Chinese Super League.
You can see why the offer would appeal, but acceptance of a move to China would give credence to the rumors that he's more interested in things away from soccer – like golf – than the game itself. It would cause people to look more lightly on the comments made by Zidane.
Ultimately, the choice is his but Bale still has a lot to offer at an elite level and a switch to China would be a sad acceptance of a premature end to his marvelous career.