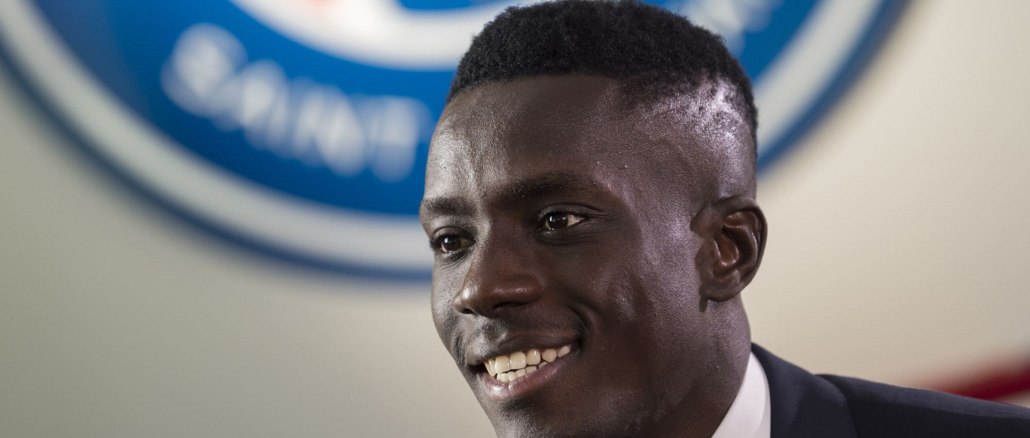 Paris Saint Germain announced the signing of holding midfielder Idrissa Gueye, who played in Everton since 2016. The Senegalese signed a contract until June of 2023, and it is estimated that PSG paid around $32M for the athlete.
Gueye was in action this Summer for Senegal, where he reached the final of AFCON, ultimately lost to Algeria (0-1). To the official media sources of the French club, the player said he "will give everything to justify the trust they deposited on me and to integrate quickly in a group filled with talented players".
The 29-year-old midfielder was born in Dakar and played in his home country for Diambars, until another French side, Lille, came to pick him up. He joined the youth side of Lille in 2008 and two years later he would break through the main squad, curiously in the season they won the Ligue 1 (2010/2011).
In 2015, he caught the eye of Aston Villa, who decided to splash £9 million on the athlete. Even though Gueye had a solid debut season, Villa was eventually relegated that season and Everton came to rescue. Activating a clause that would decrease the player's value in case the team was relegated, he was a bargain at £7.1 million.
Everton would immediately rub their hands with the player they got, with Gueye being the player with most successful tackles and interceptions per match across all the five top leagues in 2016 – ahead of wonder boy N'Golo Kante. Across 3 full seasons, Gueye played 108 matches for the Merseyside Blues, scoring 4 goals and making 5 assists.
If you are wondering how his current defensive form is, just pay attention to these numbers: 4.3 tackles per match, 2.2 interceptions, 1.3 clearances and 84.3% of pass accuracy. Of course, due to his age, he is not in the group of young talented players to watch for next season.
Still, the current price tag might seem like a bargain for PSG, especially if you consider that Ligue 1 is a little less competitive than the Premier.

PSG seems to be building an insanely solid midfield. They signed Ander Herrera as a free agent after his contract finished with Manchester United, plus Spanish attacking midfielder Pablo Sarabia from Sevilla for €18M. Ligue 1 title seems like another no brainer on who is going to win it.
But, can PSG challenge for Champions League this year or will they continue to be the usual underachievers? Will Gueye be one of the top transfers of this Summer?