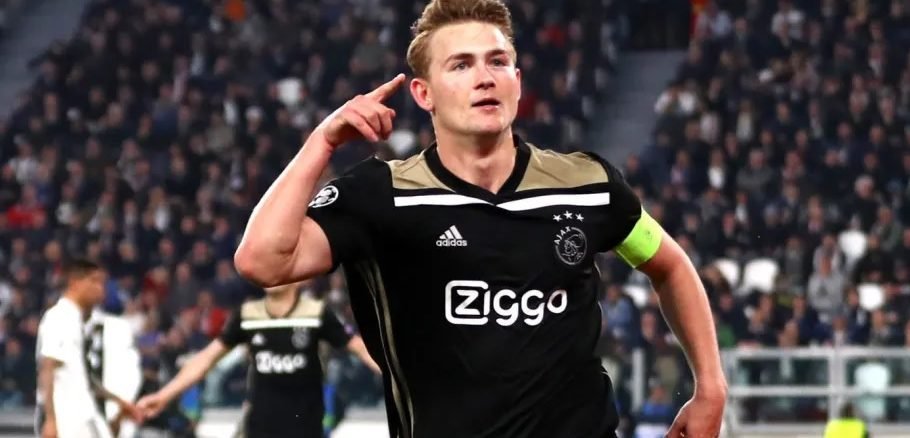 It has been a big summer of transfers so far and with just over a month remaining for most of Europe that only promises to carry on. The Premier League closes the transfer business on 8th of August and the rest of Europe at the end of that month.
Some of the biggest clubs in the world have been paying eye-watering amounts for quality talent, with some transfers exceeding the £100 million barriers. However, which moves have caught the eye more than most this summer?
Joao Felix – Benfica to Atletico Madrid: €120M
The talk towards the back end of the season surrounded the Portuguese 19-year-old, but it was a surprising destination that he headed to Atletico Madrid. The deal made a lot of sense considering that Antoine Griezmann was heavily expected to depart (more on that later) and Felix would immediately slot into the space that was left vacated by the French World Cup winner.
The €120 million fee that was paid by Atletico smashed their club record, but it's hard to argue that if you look back in five years, it could have been a masterstroke. Felix scored 15 goals in 26 appearances in the Portuguese Primeira Liga. He broke the record for youngest player to ever score a hat-trick in the Europa League against Eintracht Frankfurt.
It is worth remembering that Atletico have brought a player with undoubted star quality and he is a talent to look out next season. Still, there will be an expectancy for the young player to hit the ground running in La Liga.
Matthijs de Ligt – Ajax to Juventus – €85,50M
It seemed that this transfer saga was going to rumble on throughout the summer; with Manchester City, United, Barcelona and Real Madrid all interested in his services. However, the former Ajax captain finally decided after weeks of discussions – and allegedly, an incentive given by Cristiano Ronaldo – that his future would lie in Turin with Juventus.
The 19-year-old is already one of the best central defenders in world football, and adding a player of his quality to the already staked Juventus squad makes for a scary prospect for the rest of world football.
How he transitions to life in Serie A will be crucial in deciding how successful this move is, but for a price of £67.5 million, it's hard to argue that it could be the signing of the summer. This is especially the case when you consider Premier League side Leicester City are asking for nearly £90 million for Harry Maguire, despite the England international not being as prominent on the European stage.
Can this signing deliver the Champions League title that they have been craving and that even made Buffon return?
Eden Hazard – Chelsea to Real Madrid – €100M
It was no secret that this move looked destined to happen after Hazard led Chelsea to the Europa League title by scoring twice in the final against Arsenal. The former Chelsea man has been pandering for this move over the last three windows, but now seems the ideal time for it to reap the rewards.
Hazard was imperious last season by scoring 16 goals and assisting 15 more for Chelsea in the Premier League, and with that form, he could lead Real Madrid into a new era.
The comparisons between Hazard and Cristiano Ronaldo would be immediate, and while the Portuguese was able to adapt to the demands at the Bernabeu to become one of the best players to ever wear the white of Madrid. How Hazard reacts to the fans will be crucial.
The pressure of consistently performing at the top level is what defines a player at Real, and should he take that in his stride then there is no reason why his £88.5 million move can't be a success.
Antoine Griezmann – Atletico Madrid to Barcelona – €120M
The whole situation regarding this transfer has become a bit ugly. Atletico is pressing charges against Barcelona, allegedly due to claims that the club should have received more than the €120 million. They believe that the move was completed before the clause changed in the Frenchman's contract.
Regardless, the move itself is a scary prospect for the rest of world football. Barcelona now boasts a forward line including Luis Suarez, Griezmann, Lionel Messi and Philippe Coutinho. How Valverde manages to include all four into a starting eleven is an exciting prospect, but the quality of the 2018 World Cup winner adds a new dynamic to the squad.
Still, Griezmann's form suffered a dip last term as he registered his lowest tally of goals in La Liga for six years. That wouldn't have worried Barcelona too much, because there is no doubting the additional creativity and goal threat that the World Cup winner brings.
It will be interesting to see how this move plays out and if Barcelona can pave their way through Champions League glory, after last season's disappointment at Anfield.

Rodri – Atletico Madrid to Manchester City – €70M
Pep Guardiola promised significant changes to his domestic treble-winning side at the end of last season, and the £62.5 million move for holding midfielder Rodri addresses the issue of the aging legs of Fernandinho. If you were to pick a position where City needed to strengthen, then the holding position would have been it, and in Rodri they have signed one of the best in the world.
He is a picture-perfect Guardiola type of player and has drawn comparisons to Barcelona's Sergio Busquets. He can win the ball back effectively and dictate the pace of the game. Rodri quietly goes about his business on the field and is rarely caught out of position. The 23-year-old could take City to the next level and will be a vital member of their team for the coming season as Guardiola attempts to bring a first Champions League title to the Etihad.


Who of these 5 players will have a bigger impact on their new team? Who will underperform due to the pressure of the price tag?
Don't forget there is still a week to go before deadline day in Premier League and lots of signings are coming. French starlet Nicolas Pepe is rumored to be announced soon to Arsenal, while Harry Maguire heads to Old Trafford and Lo Celso to Tottenham. Stay tuned because Soccer Antenna will update you on the latest transfers until deadline day.