FC Cincinnati has announced that they have a new coach, to take charge of the MLS table team once the competition returns. It's former Dutch international Jaap Stam, who was without a club since he resigned from Eredisivie side Feyenoord, in October 2019.
The club was also the protagonist of a blooper moment on social media when they used the wrong photo to present Jaap Stam. A moment that their rivals on MLS used to get some laughs, with a couple of other bald celebrities making a cameo.
Cincinnati was under the interim management of Yoann Damet, ever since they let go Ron Jans. Jans was on charge for only 6 months, leaving his position for allegedly using a racial slur. An MLS investigation on his actions resulted in the coach handing in his resignation.
For Jaap Stam this will be his first experience coaching outside Europe. He spent some time as manager of Reading in the Championship, before having his chance in the Eredivisie.
He coached PEC Zwolle, where he stayed half-season before having the opportunity to become the manager of Feyenoord. A poor start of the season in the Eredivisie table, saw Stam leaving De Kuip just 2 months after the beginning of the season.
Will Jaap Stam have more success now in the Major League Soccer?
Who is Jaap Stam?
If you are young or you just been introduced to soccer recently, you might be unaware of who is Jaap Stam. Born in Kampen, Netherlands, Stam was one of the best defenders to ever grace the sport.
Stam started his professional career in 1992, in Eredivisie table team PEC Zwolle. He would then play in other 3 teams of the Dutch top-flight: Cambuur, Willem II, and PSV Eindhoven.
In 1998 he moved to Sir Alex Ferguson Manchester United, for a fee of £10.6 million. This made him the most expensive defender in the world at that time.
In Manchester United, he was part of the treble-winning side, who conquered the FA Cup, Premier League, and Champions League. Stam played the 90 mins of the final in Barcelona against Bayern Munich. The final saw the Red Devils win the European trophy in dramatic fashion (two goals in compensation time).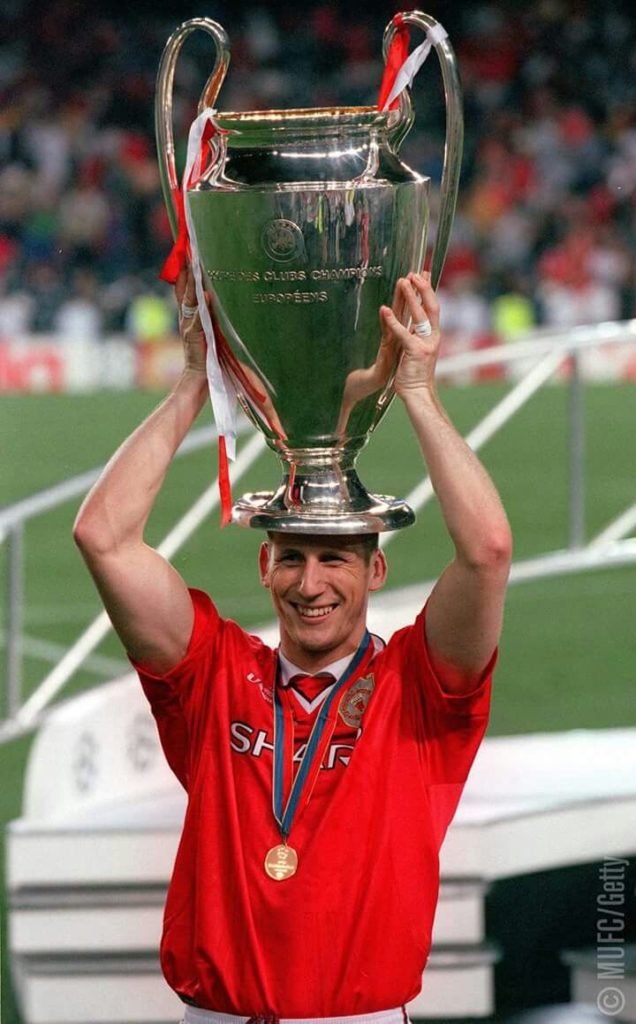 During his stay in Manchester, he was kindly referred by the fans as 'The Big Dutchman'. A nickname easy to understand, as Stam is 1,90m (6 ft 3 in).
The injury and moving to Italy
Stam stayed 3 seasons in Manchester United, during which he won 3 Premier League titles with the Red Devils. Nonetheless, he would end up-sold to Lazio in 2001, allegedly because of the age factor (he was 29 at the time). Also because he had just returned from an injury on his Achilles tendon.
He was sold for £16 million and won one Coppa Italia with the club. Still, Stam's time in Lazio was stained by a five-month ban. He tested positive to nandrolone, a banned substance that enhances physical performance.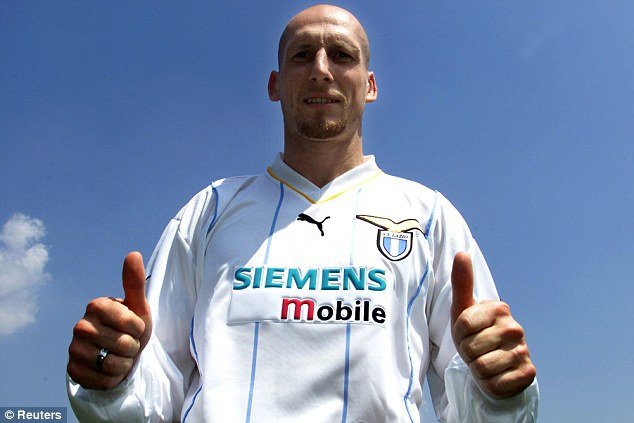 Stam moved from Lazio to other Serie A table team, AC Milan in 2004. In the same Summer, he also retired from international football, after the elimination of Netherlands in the Euro 2004 semifinals. In total Stam made 67 appearances for the 'Clockwork Orange'.
Jaap reached his second Champions League final in 2005, being defeated by Liverpool in Istambul. In 2006 he had his final spell in Eredivisie, joining Ajax. He hung up his boots in the following season.
What will Jaap Stam bring to the MLS?
The tall Dutchman has not yet made any trophies as a manager in his career. Stam left Feyenoord in October of 2019 following a 0-4 defeat to Ajax.
In his statement, he said: " I've thought about this for a long time. My final conclusion is that it's better for the club, the players, and myself if I step aside".
However, even if Stam has not the pedigree of a top European manager, he will bring something that FC Cincinnati was missing: experience. The club has just joined the MLS last season and is still adapting to professional soccer, after being in the NASL for 2 years.
Stam was known for having an unusual combination of speed, strength and ball-playing, which would make the job of any opposing attacker incredibly difficult. Beside those qualities, the Dutchman was also a leader, wearing the captain armband several times.
LAFC keeper Kenneth Vermeer, who was coached by Stam in Feyenoord, praises the work of his former manager. "He likes total football … modern football. But he's also a killer – as he was as a player. He doesn't like to lose.".
It seems a perfect fit for a team who craves for ambition to grow their project. Stam will take charge of FC Cincinnati once the league returns, in the middle of June. Excited?