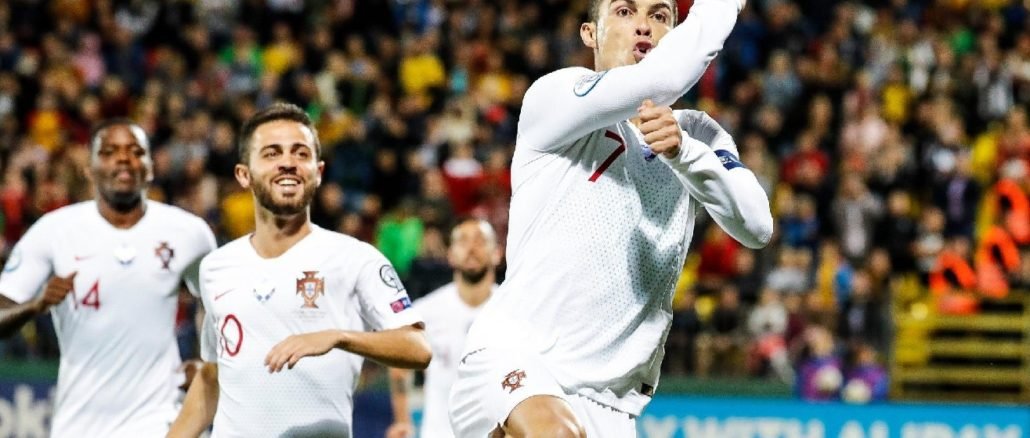 Last week we told you to enjoy 'international break' by providing you a list for the five international fixture to look out for. However, as much as those games were indeed outstanding to see, like Netherlands beating Germany 2-4, with a debut goal for PSV youngster Donyell Malen, the star of the international break was the usual one. Cristiano Ronaldo, of course.
The Portuguese international, who had 88 goals to his name, scored for the national team, after a hat-trick in Nations League over Switzerland, rose the bar even higher. The current Serie A table and Juventus star scored 5 goals in two games. Now he has 93 and he is getting dangerously close to becoming the top international goal scorer ever.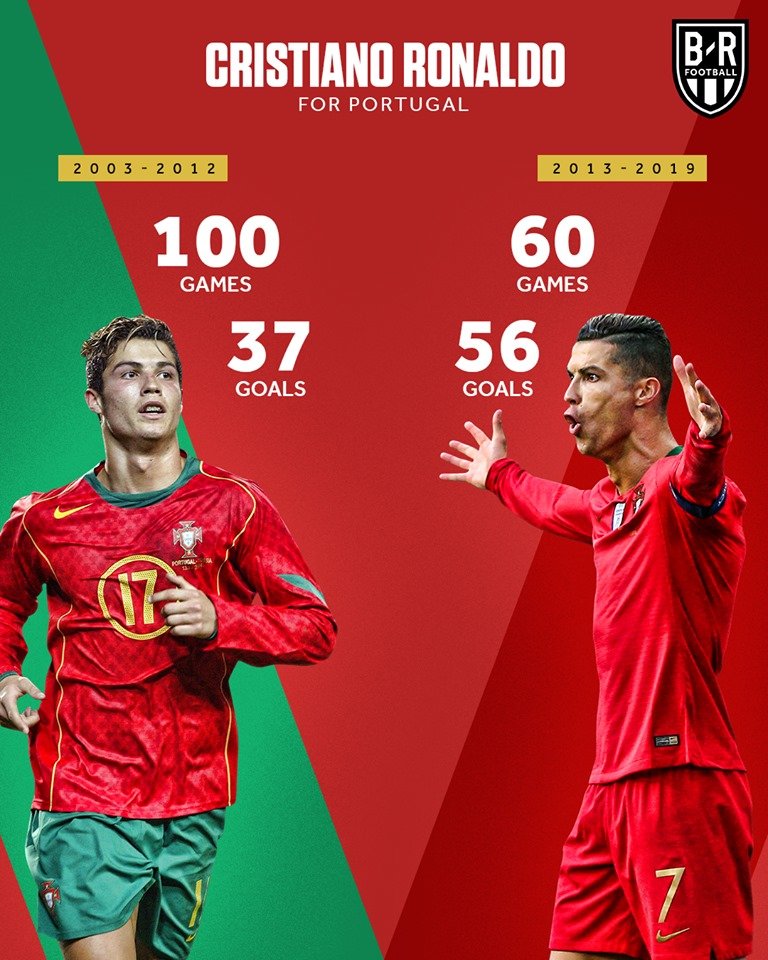 First stop: Belgrade
Let's start from the beginning, shall we? Portugal, current Euro champions, were in need of victories after they drew the first two qualifying home games of their group against Ukraine (0-0) and Serbia (1-1). The team was surely motivated after the victory in the UEFA Nations League during the Summer and they showed a new attacking flair in the weekend.
Portugal firstly headed to Belgrade on Saturday where they faced Serbia, for their return fixture. This time, the Portuguese showed no mercy and with a front two of Ronaldo and the Nations League final hero, Gonçalo Guedes, they dominated most of the game and finished with a score of 2-4.
William Carvalho opened the scoreline in the end of the first half and Guedes doubled it, with a sublime execution, following a cheeky drible past a Serbian defender. Then, Milenkovic headed one in, from a corner to game the hosts some hope of a comeback. Still, Cristiano Ronaldo would close the deal, finishing over Dmitrovic, after a Bernardo Silva pass, to secure his 89-international goal.
Mitrovic would still give another shot at redemption for Serbia, but Bernardo Silva, now with the finish, put the final nail in the coffin. Raphael Guerreiro made a perfect pass in the area and the Manchester City magician established the final score.
A 'Poker' in Vilnius
3 points on the bag and Portugal moved to the second place of the group, below Ukraine. Now they had a trip to Vilnius, where they would face bottom team Lithuania, who does not win a game since 2016.
Seemed like an easy fixture and it couldn't start better when, after 7 minutes, CR7 himself converted a penalty, after a Lithuanian defender played handball in the area. However, the game was not as easy as thought for the Portuguese, especially after the Lithuanians made a goal for themselves, with Vytautas Andriuskevicius jumping higher than the Portuguese defenders and making it 1-1.
LFF Stadionas exploded with joy, with the proud Lithuanians amazed to score a goal against the Euro champions. The first half finished 1-1, but the Portuguese had a job to finish. And who would show up at this moment? You know it.
Cristiano Ronaldo made it 1-2, after a slight blunder from Lithuanian keeper and then he would finish another one to complete a hat-trick after a Bernardo Silva assist.  It wasn't enough for the Portuguese hunger for goals and he scored one more to make it 1-4 – his second 'poker' for his national team – with another assist for Bernardo.
Ronaldo would even have time to be subbed of, exchanging with Guedes, with 10 minutes to go. Betis midfielder, William Carvalho, finished of the job, making the final result into 1-5.
A though result for the Lithuanians, but for Ronaldo it was just another day making history. With his goals, Ronaldo became the top goal scorer in European qualifiers history (25 goals), surpassing Ireland's legend Robbie Keane, who had 23. He also added another nation to his list, having now scored against 40 national teams.
Next step: beat Ali Daei's record
Ronaldo is currently 34 years old and he seems to be aging like fine wine. So, if he keeps the amazing physicality he presents for his age, he will be able to at least enjoy 3 more seasons of professional football and maybe even say his goodbyes during the 2022 World Cup.
This means, he still has plenty of time to go after one of the last 'unbreakable' individual records that he hasn't broken yet: the top international goal scorer in the world. Right now, this record is held by former Iranian forward Ali Daei.
Daei scored 109 games in 149 appearances for Iran, making appearances in the 1998 and 2006 World Cups. Ronaldo is 16 goals away to equal this record and, if he keeps making hat tricks in each international break, he might be able to break it sooner than expected.
What do you think? Will the big Portuguese 7 make his place into history books once again? And how many goals will he score during the current Serie A schedule?