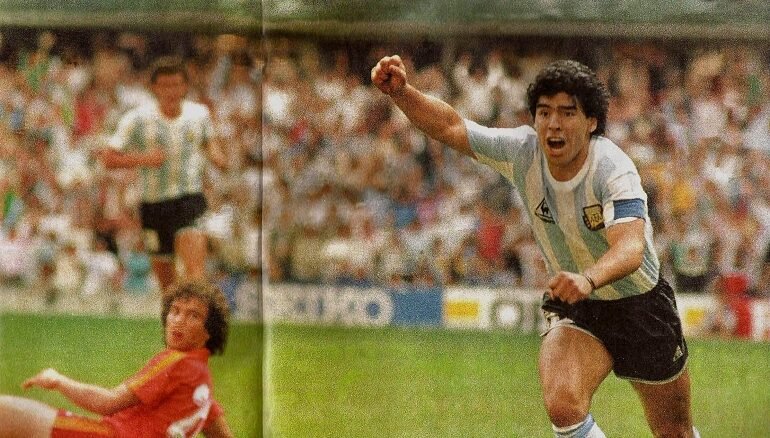 After a life that swung like a pendulum from moments of genius to times of trouble the legend that is Diego Armando Maradona has sadly moved on, leaving us all with just the memories.
Thankfully, there are countless amounts of them for us to look back on. That's precisely what we're doing here with a look at Maradona's craziest and greatest moments.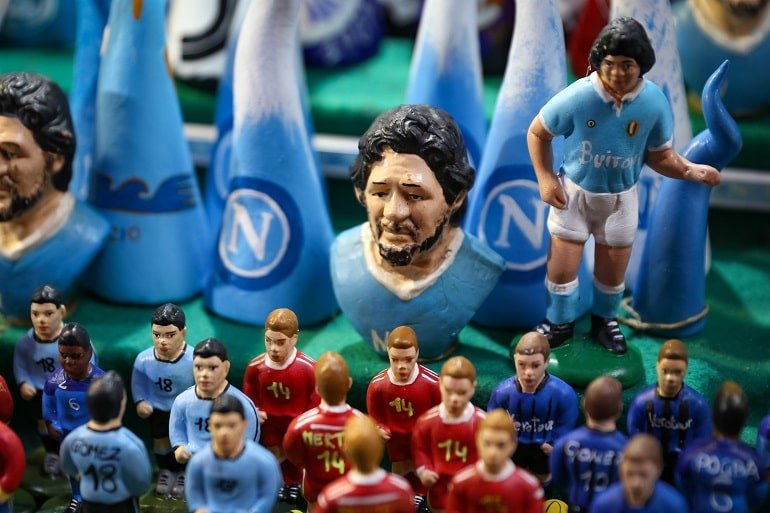 The hand of God
We're kicking off with one of Maradona's best known moments, the hand of God. We can hear some people asking 'was that crazy?' and our question to you would be 'how many other players would have done it?'. The answer is none. For that reason, it definitely deserves to be classified as crazy.
It was the 1986 World Cup quarter-final. England and Argentina were locked in a stalemate when the opportunity presented itself. The Three Lions' keeper, Peter Shilton, would have got to the high ball ahead of 5'5 Maradona all day long had it not been for the Argentine's – shall we say – innovation.
Not only did Maradona raise his hand to punch the ball into the net for a 1-0 lead but he had the intelligence to flick his head at the same time to bluff the officials. It worked. Argentina ran out 2-1 winners and it was the player himself who used the words 'the hand of God'.
Channelling Klinsmann
In 2008, Maradona completed the transition from Argentina's star player to manager much like Jurgen Klinsmann did for Germany. That is not what we mean when we refer to channelling Klinsmann though. Oh no, the moment we speak of actually came further down the line in 2009.
Argentina had endured a pretty atrocious qualifying campaign for the 2010 World Cup in South Africa. The lowest point being a 6-1 thrashing at the hands of Bolivia.
Fast forward to October 2009 and Argentina hosted Peru in desperate need of a victory.
Gonzalo Higuain had given Maradona's men a lead shortly after the interval but Hernan Rengifo popped up with a late leveler.
It was a hammer blow as the crucial match ticked into injury time but two minutes later the rollercoaster threw in another loop-the-loop.
Martin Palermo turned in from close range to clinch the win Argentina needed.
Maradona wheeled away in jubilation and slid Klinsmann style over the rain-soaked turf.
Who needs sports science anyway?
When you've got managers like Liverpool boss Jurgen Klopp pulling his hair out over fixture scheduling contributing to the fatigue of his players it's hard not to at least hold a little bit of sympathy for him. We're not sure Maradona would have agreed. His coaching style didn't seem to focus so much on the sport science side.
After Argentina finally secured their spot at the 2010 World Cup finals, Maradona was filmed taking a pre-tournament training session where he pitted his players against one another in a friendly match. It sounds pretty mundane we know. It's what happened after that categorises it as crazy.
Once the losers of the match were confirmed, they – and Maradona – lined up between the goalposts near enough filling the goal. At the edge of the area the winners lined up with balls at their feet and pelted them towards goal.
Some call it team building, some call it insanity. Whatever your stance, it didn't have much impact. Argentina got knocked out of the tournament in the quarters. A so-so performance.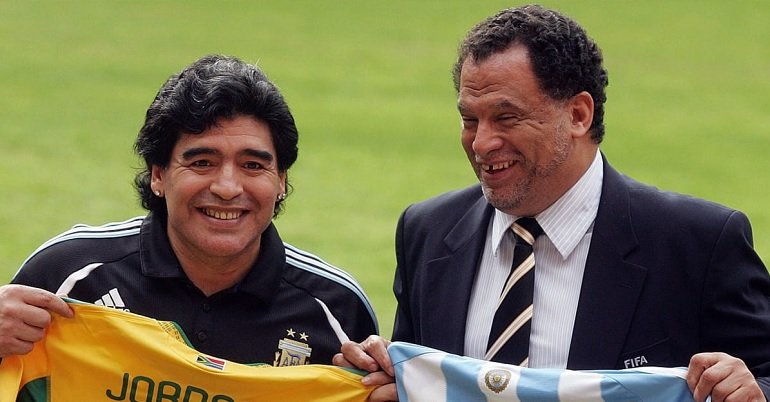 Labelling Pele as a homosexual
Brazilian legend Pele might have spoken highly of Maradona after his passing but to say the pair didn't always see eye to eye might be somewhat of an understatement.
There have been countless jibes traded between the duo ranging from Pele digging at Maradona citing him as an influence in Brazilian youngsters taking drugs to Maradona suggesting Pele is a fool for thinking Neymar is a better footballer than Lionel Messi.
The most bonkers of verbal tirades was definitely from the Argentine though who claimed that not only was Pele homosexual but that he'd also slept with a Santos youth coach and lost his virginity 'with a lad'.
Whilst the feud proves how close to the line Maradona operated, it's fair to say that the homophobic jibe was far from his finest moment.
Playing ball with Pablo Escobar
We come to perhaps the craziest story football – let alone Maradona – can offer. Maradona was arguably the best player on the planet whilst Pablo Escobar was the world's most notorious criminal and yet somehow they shared a pitch together.
Escobar was a huge football fan and regularly organised games on his land prior to being sentenced to prison. When Maradona met the 'cocaine mogul' it was not under these circumstances though.
Oh no, the diminutive magician was offered a substantial sum of money to attend an exhibition match and he duly accepted.
What Maradona didn't realize was who Pablo Escobar was with the penny only dropping when he was met by 'thousands of guards' outside the prison.
Still, it didn't stop him going inside to 'luxury hotel' like penitentiary. It's claimed the duo got on well having felt they'd trodden similar paths out of poverty – albeit with slightly different endings! They even had a post-match party.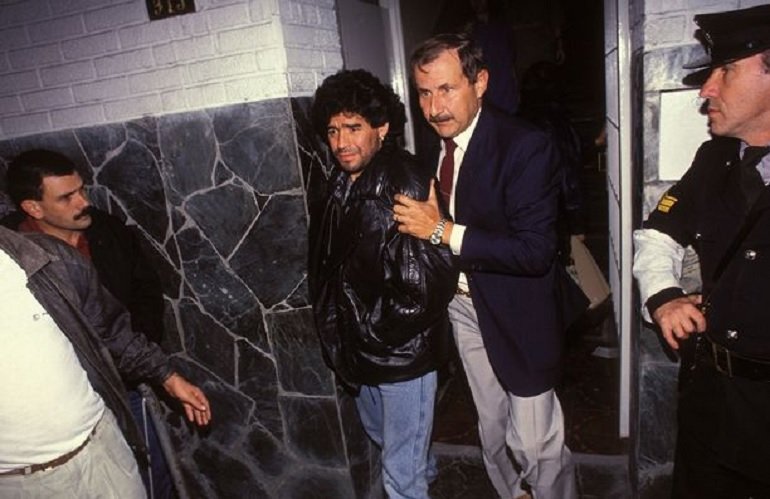 There you have it, Maradona's craziest moments. None of these take away from a career fulfilled with trophies, amazing goals and a life dedicated to the sport we most love.
Rest in peace, Golden Boy. You will be missed dearly.