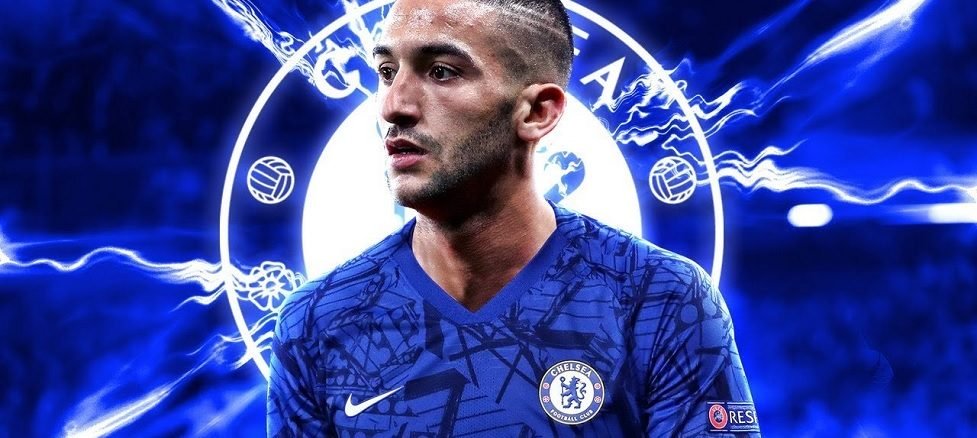 Frank Lampard got his first signing for the 2020 season, as Chelsea and Ajax agreed on a fee for the transfer of Hakim Ziyech. The Moroccan creative midfielder will play the remaining season for the Eredivisie table leaders, joining the Blues in June.
Both clubs have allegedly agreed on a £38million deal (nearly €40M) for the 26-year-old athlete. Hakim's contract with Chelsea is still unknown, as the player has yet to agree on personal terms.
He has been at Ajax since 2016. Ziyech was born in the Netherlands, but has Moroccan parents and has chosen to represent Morocco national team, being part of the squad at the World Cup 2018.
Ajax coach Ten Hag admitted to Fox Sports that he was surprised that Ziyech was still at the club. 'I actually already expected this one or two years earlier. And each time it was: "Wow, he stayed again".
Ten Hag also showed appreciation for Ziyech's role in the club in the last years, including the incredible semifinal Champions League run in the previous season. "We are very happy for Hakim and I am very proud of him", he confessed.
Who is Hakim Ziyech?
As mentioned before, Ziyech was born in the Netherlands, in the city of Dronten. He is the youngest of 8 brothers from a Moroccan couple. The young prodigy had a misfortune when he was 10 years old as his father passed away due to illness.
Disrupted by the passing of his father, Hakim engaged in a life of delinquency. Besides his notorious football talent, through which he embarked on the academy of Heerenveen when he was 14 years old, Ziyech ended up dropping off school.
His first years at the club he showed a teenage rebellion, constantly missing training and not being committed to his future. This was until the intervention of former Eredivisie talent and first Moroccan player in the Eredivisie Aziz Doufikar.
Doufikar's example and leadership, taking the role of a father figure to young Ziyech made him set his priorities and take his football career seriously. Ziyech had his professional debut in the Eredivisie in 2012, against NEC Nijmegen.
He stayed two seasons in Heerenveen before Twente scooped for the youngster in 2014. He stayed until 2016 in Twente, scoring 17 goals in the 2015-16 season.
Dutch giants Ajax won the race for the prodigy for a reported fee of €11m. Ziyech confirmed his talent, scoring and assisting double digits during the 4 seasons he played for the Amsterdam based club.
How is Ziyech doing this season?
Ziyech's last season was none other than great, as he helped Ajax to get to the semifinals of the Champions League, plus winning the domestic double.
This season he continues his prolific goal scoring, with 6 goals in 18 Eredivisie matches, plus 3 netted in the Champions League. He also leads the group stage stats for assists, with 4, even though Ajax was relegated to Europa League.
Hakim is also a Moroccan international, who was part of the World Cup 2018 squad. He did not score in the competition, as the Moroccans fell off early of the group stage, who included Spain, Portugal, and Iran.
Chelsea signed the versatile attacking midfielder, who can play winger as well, to supply the lack of creativity, lost after the departure of Eden Hazard.
His stats show why he is can be a key player on the Premier League table: 2,6 successful dribbles per game, 3,4 key passes, sending in 3,8 accurate long ball passes per game.
With 14 assists so far in this season's Eredivisie campaign, Ziyech shows he is a player with an eye for goal and who can feed strikers as well. Excited to see him pairing up with the likes of Tammy Abraham and Pulisic?