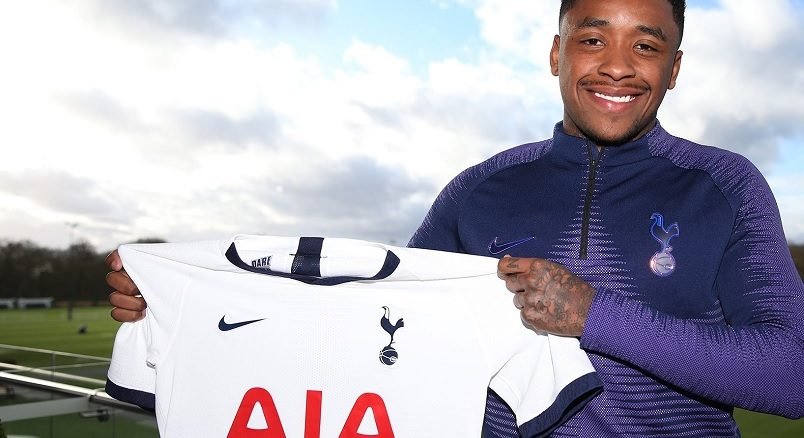 One day after seeing Eriksen leaving for €18M, José Mourinho got some good news from Tottenham's board. Spurs have just confirmed the signing of former PSV Eindhoven winger Steven Bergwijn.
The 22-year-old Amsterdam born player signed a contract valid until 2025. It is still uncertain how much Tottenham paid for Bergwijn, but allegedly he has cost around €30M.
Bergwijn is a winger, who normally plays on the left side. He made 16 appearances in the Eredivisie this season, scoring 5 goals and assisting 10 times. He also scored once in the PSV campaign in Europa League, although the Dutch side was eliminated from the competition.
PSV Eindhoven is currently 5th in the Eredivisie table. Tottenham is 6th in the Premier League.
Who is Steven Bergwijn?
Steven made his early youth career in Ajax, but in 2011 he got into conflict with one of the youth trainers and left. PSV contacted the youngster and signed him to their academy team.
He arrived at the main squad in 2015/16 when he was just 18 years old. One of the brightest Eredivisie talents, in total he made 149 appearances for PSV Eindhoven, scoring 31 goals.
Ronald Koeman called him to the Dutch National Team in October 2018. Bergwijn made 9 appearances already for 'The Oranje' but is yet to score a goal.
The Dutch winger will wear the number 23 shirt at Spurs, left vacant by Christian Eriksen, who departed yesterday to Inter. The number has also been worn by players such as Sol Campbell (1994-1999) and Michael Carrick (2004-2006).
This is the second addition that Spurs gets during the winter transfer window, after getting Gedson Fernandes on loan from Benfica. Yesterday they also confirmed the signing of Lo Celso on a permanent deal, after the attacking midfielder had been loaned in Summer from Betis.