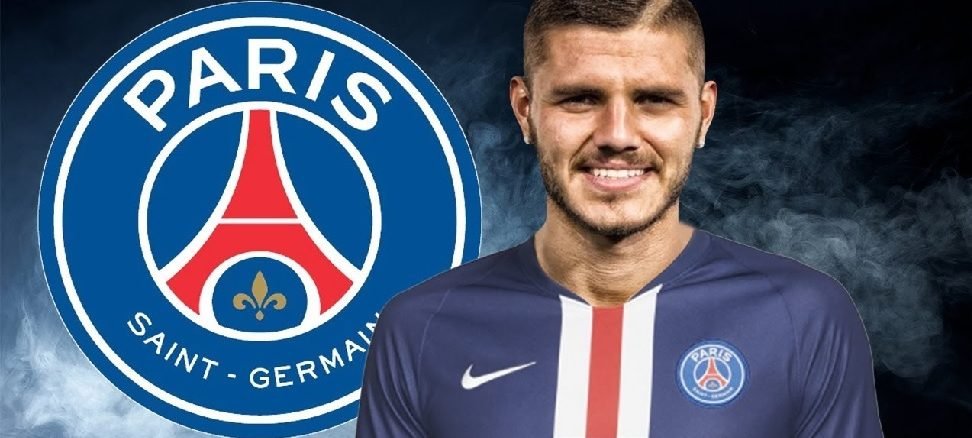 The arrival
Thomas Tuchel had an entire summer sweating over the future of Neymar and his potential move to one of the Spanish giants – Real Madrid or Barcelona. That transfer never materialized but the speculation did allow PSG to snap up a superstar of their own largely under the radar in the shape of Mauro Icardi.
Icardi, who was subjected to rumors as the window edged towards closure after Romelu Lukaku and Alexis Sanchez headed to Italy from Manchester United, penned an extension to his Inter Milan contract but subsequently joined the Ligue 1 champions.
The agreement is a season-long loan with a £59m fee penciled into the deal if PSG wishes to take it up.
Where will Icardi fit in?
Icardi is a top quality forward. That is a fact. The trouble is, PSG are well stocked with magic in the offensive ranks.
Neymar is Neymar and can deliver anything from pure world-class soccer to infuriating play-acting and childish antics. Kylian Mbappe is a shoo-in to challenge for the greatest player in the world as Cristiano Ronaldo and Lionel Messi wind down (if you can call it that) towards retirement.
Whilst Edinson Cavani has proven his worth by having an involvement in 235 goals during just 283 appearances in the French capital and in the Ligue 1 schedule.
It's somewhat of a surprise that Antonio Conte decided to let Icardi leave the San Siro and despite the competition at his new club he will undoubtedly contribute heavily over the campaign. Will he be the first choice?
No. Can Tuchel play all four of those mentioned at once? For the sake of defenses everywhere, we hope not. So Icardi will have to settle for a spot in the rotation during Ligue 1 table games, but it's a great problem to have for the manager.
Just how good is Icardi?
On statistics alone, Icardi stacks up well. During his time with the Nerazzurri he's bagged a goal every 140 minutes giving him a ratio well inside the 'one in two' benchmark often used to determine the effectiveness of a striker. Bare in mind, that doesn't take into account the 30 assists he's laid on nor does it give any weight to the fact Inter are not an 'all out attack' side.
What you won't get from Icardi is an all round game. He won't race around pressing defenders, he won't drop into the number 10 role to hold the ball and link things up. He's as good as anyone in the box though and will score goals. He's got leadership qualities too – although a fall out with then Inter manager Luciano Spalletti saw him lose the captain's armband – and those attributes might be needed given the egos he'll be sharing a dressing room with.
Will he be a success in France?
In a word, yes.
Last season Mbappe scored 39 goals whilst Neymar and Cavani netted 23 each. PSG should dominate on the domestic front this season as well and therefore you can expect Icardi to bag 20 plus during his spell and that could easily increase into the high twenties/early thirties depending on how many minutes he gets on the pitch.
Icardi has won several individual awards including goal of the year, player of the year and has top scored in Serie A on two occasions but team honours have evaded his grasp. That will surely end in Paris with the Ligue 1 title and French Cup a very feasible double. The dream for PSG is to win – or at least challenge strongly – for the Champions League and the group stage draw has given them a great chance of progressing to the knockout stage, even with Real Madrid in their group and once you get into that stage anything can happen.
If Icardi can put team silverware in his cabinet and make the net bulge 20 odd times then you can bet your bottom dollar he'll be staying in France for the long haul.