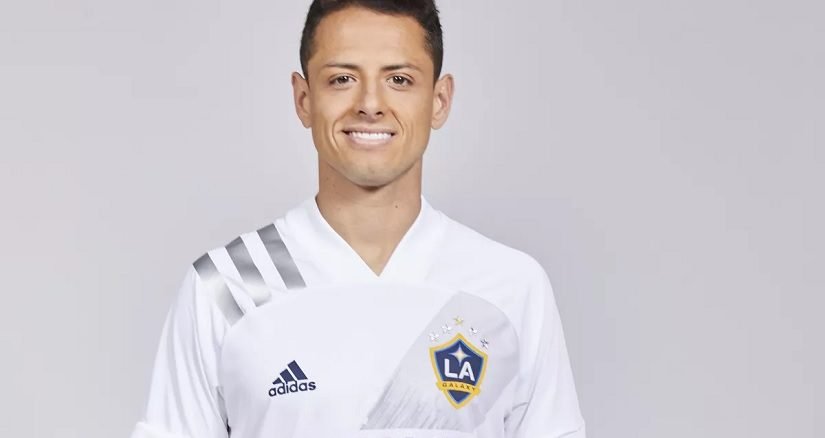 Javier Hernandez, more known as Chicharito, has officially joined the MLS club Los Angeles Galaxy. The 31-year-old, Guadalajara born, Mexican striker has left Sevilla after spending just half a season at the La Liga table club.
Chicharito disappointed at Sevilla, scoring only 1 goal in 9 La Liga appearances. Javier scored twice in Europa League, but it was not enough to convince the Andalucian team and he had been benched in the latest games.
He is the 6th Mexican player to join LA Galaxy. Hernandez will join Dos Santos brothers, Giovanni and Jonathan who are in the club since 2015.
A former Manchester United player, he won two Premier League titles under Sir Alex Ferguson. Chicharito also spent a season on loan at Real Madrid, during 2014/15, where he won the Club World Cup.
The striker has also spent two seasons at Bayer Leverkusen (2015 to 2017) and the following two seasons at West Ham (2017 to 2019).
A legend for his national team, Javier Hernandez has 52 goals for Mexico and has been present at the last 3 World Cups. He scored in all the 3 tournaments.
After Zlatan's departure, as he signed for AC Milan, LA Galaxy was in need of a prolific goalscorer. But does Chicharito have what it takes to strive in the MLS?
Why you can't expect Chicharito to replace Zlatan?
Many LA Galaxy fans unaware of Chicharito's career in Europe might be tempted to believe that the 31-year-old Mexican arrives to replace Zlatan.
That might be the plan of Galaxy's management, as Chicharito seems to be a more profitable commercial option, being a popular player amongst the Mexican fans.
However, in terms of goalscoring abilities, they are not comparable. If Zlatan has a goal ratio in his career of 0.67 (which says he scores a goal every two games), Chicharito's record is 0.37.
In all his club career, the Mexican scored 115 goals, while Zlatan had more than 300 before he joined Galaxy.
Besides that, the Swedish is 1,95m (6ft 4), while Hernandez is 1,75m (5ft 8). This means you can't expect that he will be easily winning aerial duels as Zlatan did.
However, the Mexican is 7 years younger and definitely faster and more technically gifted with the ball than the Swedish. If Galaxy coach Guillermo Schelotto decides to use him in the role of a false 9, maybe in a 4-4-2 tactic, he will probably cause damage upfront.
As a single forward, however, he does not possess the clinical finishing from Zlatan.
History of Mexicans at LA Galaxy
Unlike their counterpart LAFC, who had a pretty successful Mexican forward last season, Carlos Vela, Mexico's legacy at Galaxy is disappointing.
It started in 1996 when Jorge Campos joined the club. A joyful star in his country, the goalkeeper was known for his flamboyant colorful kits. In his first season, Galaxy went all the way to the MLS Cup final, where they lost to D.C. United.
Funny thing about Campos is, even though he was a goalkeeper, he would sometimes switch during the match to the forward position. Campos did not win trophies at Galaxy, but the club consolidated its presence worldwide, leading the league in attendance.
Carlos Hermosillo was the following Mexican to join LA Galaxy. He joined in 1998 and scored 14 goals during two seasons, helping the club to win the 98's Supporters Shield. He was not a 'flop' to be fair, but he is also not really a legend remembered by fans.
In the turn of the millennium, in 2000, Luis Hernandez was the third Mexican to join LA Galaxy. The club won the 2000 CONCACAF Champions Cup, but he scored only 15 goals in 3 seasons.
The Dos Santos brothers
Then it took more than a decade until we saw Mexican players at Galaxy again. Giovani dos Santos joined in 2015 and his brother Jonathan in 2017.
They were the first ones with 'European Pedigree' at the Los Angeles club, both with spells in Barcelona and Villarreal. Yet, they still failed so far to win any silverware for the club and some fans consider their spells underwhelming.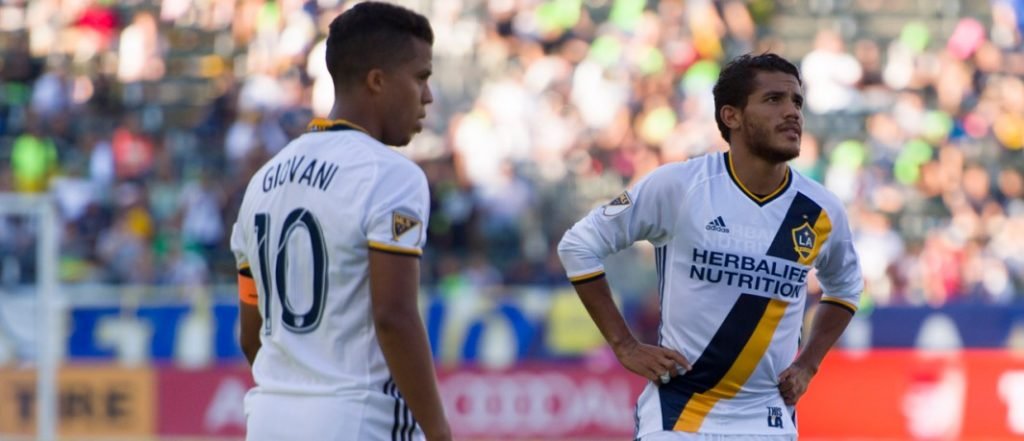 Chicharito will have quite a wall to break. Still, he might be the most prolific Mexican player that has joined the club. With his titles and experience, he surely will bring the club something new.
The MLS season starts on the 29 of February 2019. Check out the MLS schedule on SoccerAntenna.com to know more.