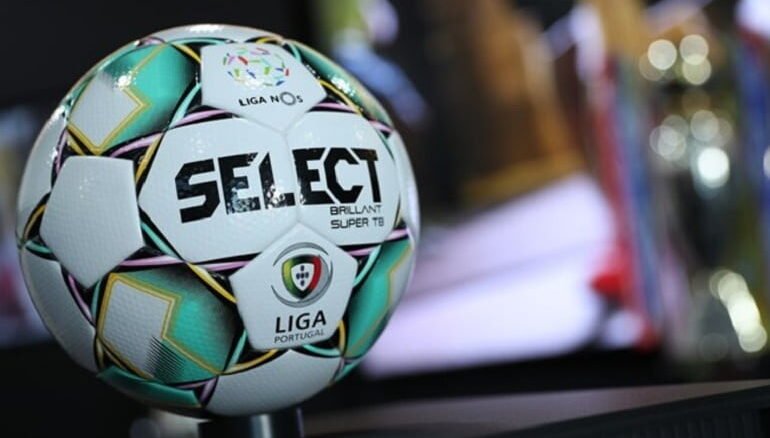 The Liga Portugal is well known for producing major talents to feed the Premier League or La Liga. Players like Ruben Dias, Bernardo Silva, Joao Cancelo, and most recently Luis Diaz (who moved to Liverpool in January) are good examples of why this league is a good place to shop.
In Spain, we have the likes of João Felix or Real Madrid's Eder Militão, who had a stint in Porto that impressed Europe so much he immediately moved to Madrid the next season.
Being a highly aggressive league, with an average of 6.08 yellow cards per game, shows how Liga Portugal players are trained for high pressing and have an intensity that makes the transition to other leagues quite smooth.
In this top 5 list, we chose to focus on under 23 talents from the top 5 in the current Liga Portugal table.
We left out some big names like 22-year-old Darwin Nunez because he is already too obvious and has already been linked with Premier League moves.
Or Pedro Gonçalves, Sporting's breakout star from last season, who has already made enough headlines to capture his quality.
Instead, we decided to highlight some players who might be flying under the radar in the Liga Portugal schedule and are game-changers for their teams. Check out the names below.
Best Under 23 Players In Primeira Liga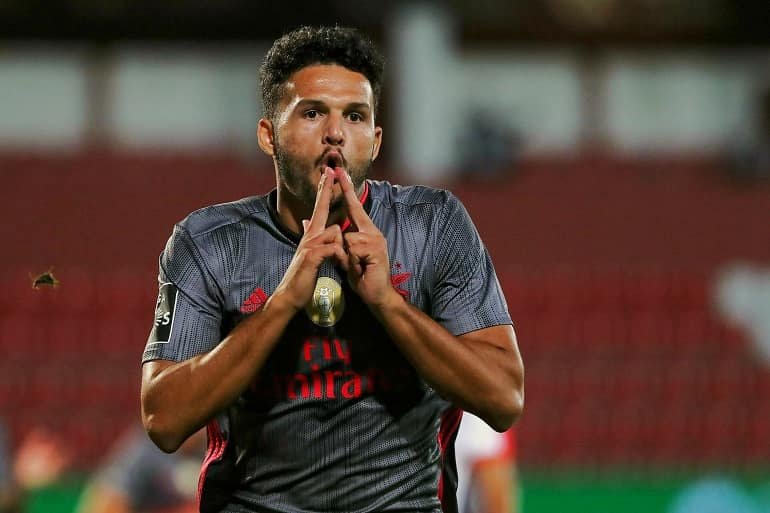 Position: Center-Forward
Club: SL Benfica
Age: 20
Market Value: 8M
If the star of Benfica this season has been Uruguayan forward Darwin Nunez (top scorer of the league with 20 goals so far), Gonçalo Ramos has been making waves as well.
There are high expectations on the Benfica academy starlet, who impressed in the UEFA Youth League and has been having a couple more chances this season. He has 6 goals in this season's Primeira Liga, averaging 1.9 shots on target per match.
The Benfica youngster still has vastly to improve, with a shot accuracy of only 49% and 16% of goal conversion. His best qualities are his incredible pace and his ability to press without the ball.
Gonçalo is not tailored yet for the big leagues, but he would be useful for any side looking for a backup striker. If he works on his weaknesses and focuses on his strengths, Gonçalo might be the center forward that the Portugal national team needs for the future years.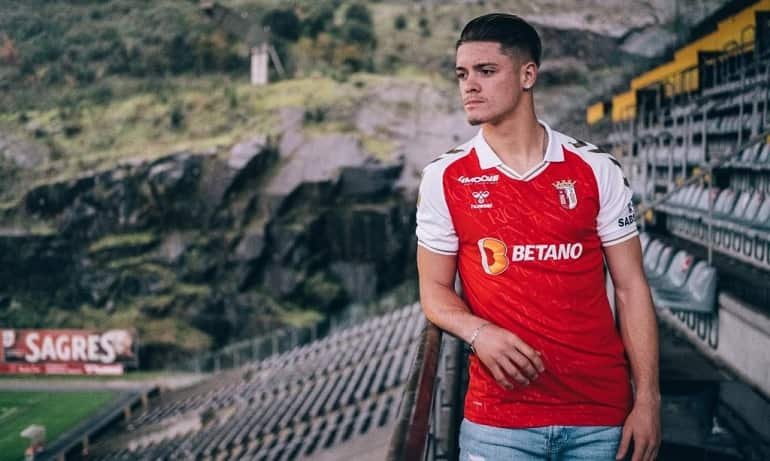 Position: Center-Forward
Club: SC Braga
Age: 21
Market Value: 2M
Probably the best player coming from SC Braga's academy in the last years, Vitor Oliveira (also known as Vitinha) is having his breakout season this year. Vitor has scored 5 goals in 15 games in the Liga Portugal and 6 in the Portuguese Cup (he scored 4 goals in a single game against Santa Clara).
Vitor still has room to grow, but the first indicators of his performances show that he is a talent on the rise. He managed successful 1.3 dribbles per game and his biggest strength is his quality in high pressing.
The young forward would probably profit from having another season in the Primeira Liga, as he still has some space for improvement (mostly on passing accuracy and aerial duels).
Nonetheless, he is one to watch and will give Gonçalo Ramos a challenge for the center-forward place in Portugal's future national team.
Position: Left Winger
Club: Gil Vicente
Age: 22
Market Value: 3M
Gil Vicente has been the underdog team in Liga Portugal this season and the team of Barcelos is still undefeated in 2022. They even managed to get a draw against Porto away, besides being reduced to 10 men since the 3rd minute.
There are a couple of names that stand out from this team, like 29-year old Pedrinho, who is enjoying the best season of his career and Valencia reject Fran Navarro, who already has 13 goals this season.
However, the true MVP of this side is 22-year-old Brazilian winger Samuel Lino. If you are wondering, this one is already reserved by Atletico Madrid, who bought him in January for €6.5m, loaning him back to Gil Vicente for the rest of the season.
Lino arrived when he was 19 to Gil Vicente, scoring only 2 goals in his first season. In 20/21 he scored 9 and in 21/22 he already netted 8 goals and has 5 assists to his name.
In terms of ability, Lino is a very gifted player, similar to former Porto star Luis Diaz. The right-footed winger creates turmoil when he goes forward, producing 1.6 key passes per game and 2.0 successful dribbles.
He also is very efficient in pressuring the opponents, recovering 2.2 balls each match.
Will he have a chance in a team that is already stacked with quality wingers, like Atletico Madrid?
Time will tell, but one thing is for sure: it will be a waste if a player like Lino is bench warming next season, so a loan to a midtable Premier League side would be good business for him and for whoever has the chance to profit from his talent.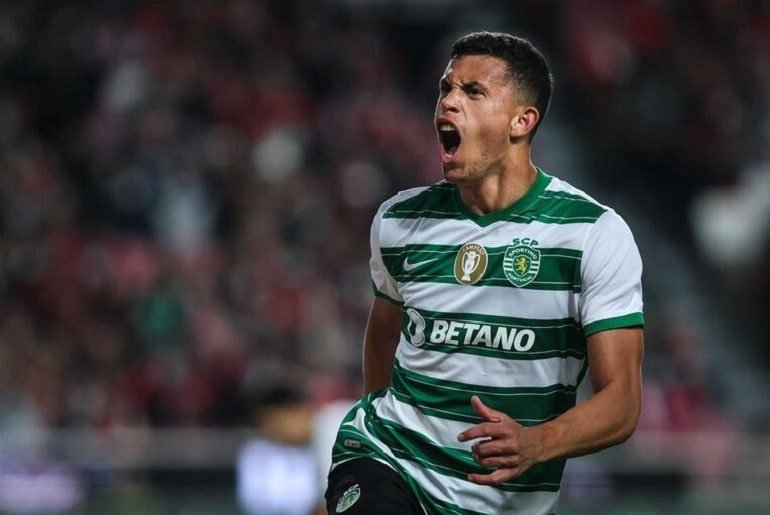 Position: Center Midfielder
Club: Sporting CP
Age: 23
Market Value: 22M
To be praised by Pep Guardiola himself means that Matheus Nunes is definitely something special. One of the key players in the current Liga Portugal champions, Matheus was born in Brazil but lives in Portugal since he was 13 years old.
The 23-year-old has 2 goals and 2 assists this season, but he has much more to offer. He is very influential in Ruben Amorim's team, with 2.4 successful dribbles per game and a passing accuracy of 85%, including 2.5 successful long passes.
His defensive prowess is something to highlight as well: 1.4 tackles each match and 6.8 duels won.
Matheus is a versatile midfielder that can attack and defend, a complete box-to-box that would fit any team that relies on ball possession. You can see by his current market value that he won't go cheap, though.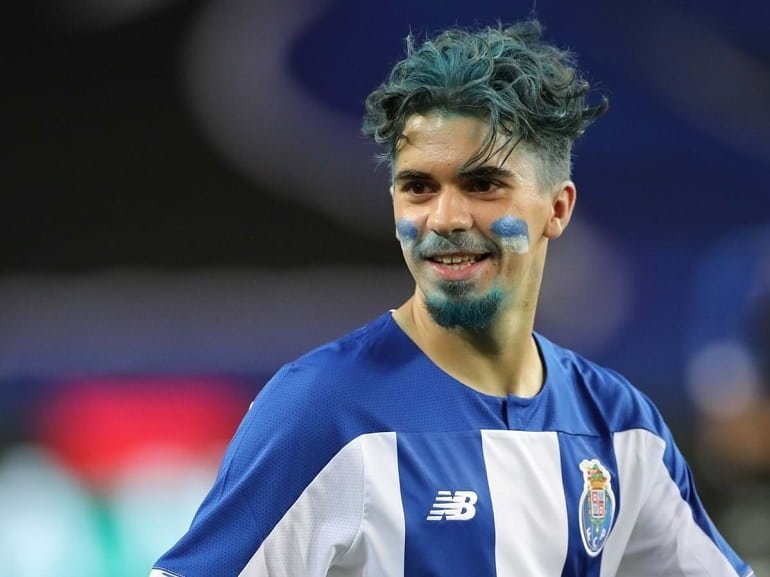 Position: Center Midfielder
Club: FC Porto
Age: 22
Market Value: 12M
Porto is still unbeaten on the Primeira Liga, being 6 points clear of the second place (Sporting) and their bet on academy players has shown. They have 5 academy players being regular starters in their team, so we were spoiled for choice.
However, despite some honorable mentions like Fabio Vieira, who already has 11 assists this season, we chose to pick his teammate Vitinha.
Wolverhampton might be regretting their past Summer decision when they decided to not activate Vitinha's buy clause. The 22-year-old was on loan last year to the Premier League side, scoring one goal in the FA Cup.
Though by the end of the season, Wolves decided to not activate the €20 million buy clause and Vitinha returned to Porto. And that might actually have been the best 'signing' that Porto made the last Summer.
Vitinha's talent sent Sergio Oliveira to the bench, making the veteran Porto midfielder eventually leave on loan to Roma in January.
It's easy to understand why: Vitinha is a quality box-to-box, with an incredible quality of pass and build-up.
This season he has scored 3 goals, including against rivals Benfica and assisted 4 times. According to SofaScore, he has a passing accuracy of 90%, making 1.5 key passes. Plus, he also excels defensively, with 1.3 interceptions and 1.8 tackles per game.
If you don't believe us, you may as well trust Primeira Liga who named the youngster as the best player of the league in the months of December and January. Don't be surprised to see a team in the top 5 leagues splashing the cash on this one.
Final Thoughts
These five players are the ones to watch for the future. Some honorable mentions for other under-23 stars in this league go to the already mentioned Darwin Nunez, Fabio Vieira, and Pedro Gonçalves.
One player also growing in the last months has been Brazilian forward Evanilson.
Recruited from Fluminense two seasons ago, Evanilson is now 22 and he is enjoying his best season so far, with 11 Primeira Liga goals. He is also the joint top scorer of the Portuguese Cup with 7 goals.
We should also mention some players in the defensive department. Portugal does not give much space to youth on the defensive department, honestly, but one to mention is Estoril's Bernardo Vital.
The 21-year-old might get a move elsewhere next season as he is showing how solid he is for his team's backline, winning 3.5 duels per game.
These are some of the reasons to keep up with this league, which is always booming with talented young stars. Who did we miss on our list? Let us know in the comments below.