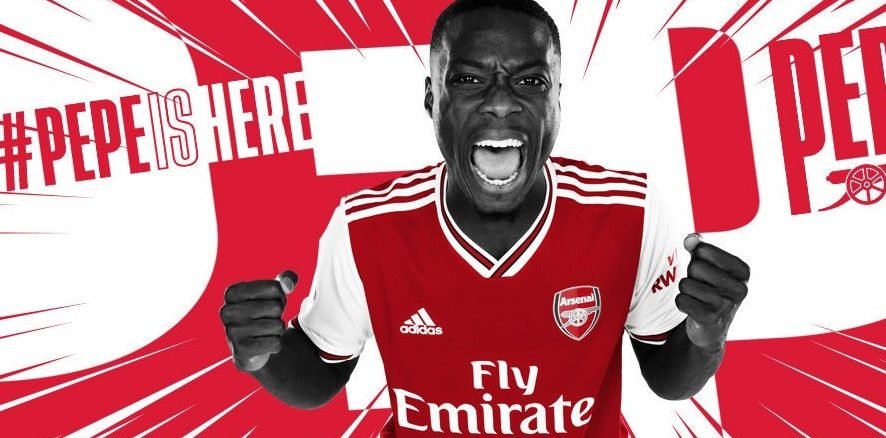 Arsenal just made official the signing of Ivorian international Nicolas Pepe. The player signed for four seasons and Arsenal will pay Lille a reported fee of 80 million euros, making him the most expensive signing in the club's history.

The prolific french winger had a tremendous campaign last season, with 38 appearances in Lille main squad and 20 goals to his name. He also has 11 assists to his name.

Pepe came through the academy of humble French side Poitiers, before he was acquired by Ligue 1 side Angers in 2013. He rose through the second team of the club, before making it into the first team in the 2016/17 season.

Lille took a risk on him and signed him up in 2017 and two years later, they are making quite a profit on the youngster.


This is the fourth Arsenal signing this Summer after the club announced Gabriel Martinelli and the loan of Dani Ceballos from Real Madrid. The other signing was William Saliba, who will play on loan in Saint Etienne and join the Gunners in 2020.

The Premier League schedule gets going in a week and a half and Arsenal will look forward that this signing brings the boost to climb into top 4 of the Premier League table.

After losing Rafael Leao to Milan earlier today, Lille sees another one of their gems leave this Summer. It's the third big sale of the French club, who also sold Thiago Mendes to Lyon. Lille will play in Champions League next Summer and will need to rebuild to keep their position in the Ligue 1 next season.