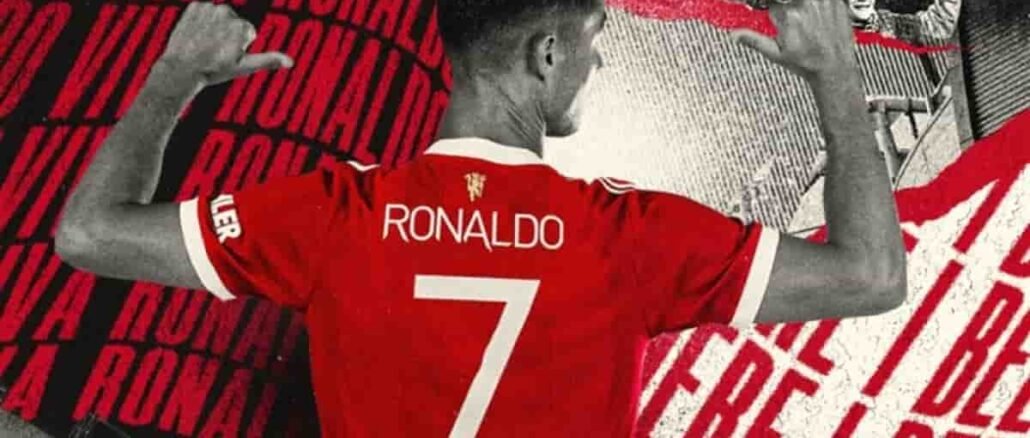 Cristiano Ronaldo has been a phenomenon for the best part of the past two decades.
His level has been unmatched on the entire planet and with his return to Manchester United announced last month, we have to look back on his career and records.
With 5 Ballon d'Ors to his name and numerous trophies lifted, he has successfully cemented his place among the all-time greats. 
As a teenager, his pace and extraordinary skills ensured that he lit up the English Premier League.
In the 2006/2007 season, he would become the first and only player to win all five major PFA awards: PFA players' player of the year, Football Writers' Association footballer of the year, Young Player of the Year, Premier League Player of the season, and Fans' Player of the year awards.
However, in the 2007/2008 season, he would win all these awards again – except the Young Player of the year award. He also won his first Ballon d'Or award.  
Manchester United Icon, George Best, once said, "There have been a few players described as 'the new George Best over the years, but this is the first time it's been a compliment to me."
In his early United career, Ronaldo achieved great renown for his unrelenting dribbling, so much so that his teammates nicknamed him "show pony".
What makes Ronaldo so special?
Side by side with these individual awards, he won multiple trophies in England: Three Premier League titles, one FA cup title, two league cup titles, one champions league title, and one FIFA club world cup. He left Manchester United with 118 goals and 69 assists.  
However, it was in Real Madrid the Portuguese phenomenon actually raised his level. The Portuguese recorded over 50 goals for 6 consecutive seasons – which is a record. Besides, he won the last four of his five Ballon d'Or. He became a different player, hungry for unprecedented success.
Ronaldo also scored over 40 goals a season for 8 consecutive seasons – another record. Astonishingly, his time in Madrid yielded over a goal per match ratio as he became the all-time leading top scorer of the club with an incredible 450 goals in 438 appearances, alongside 132 assists.
He also lifted the Champions League trophy four times in Madrid, including the three-peat. His achievements in Madrid include 2 La Liga titles, 4 UCL titles, 2 Copa del Rey titles, 3 FIFA club world cup titles, 3 UEFA super cup titles, and 1 Spanish super cup.  
Note: The bet365 soccer betting offers good odds to win big.
In the summer of 2018, just after the FIFA World cup, he joined Juventus. In Italy, he has also mesmerized football fans all over the world with his great goal-scoring feats.
Cristiano won the Italian Serie A in his first two seasons. He also won Supercopa Italia twice, and the Italian cup once. He ended his third season as the top scorer, finishing with 29 goals – 5 ahead of Romelu Lukaku, who was his nearest challenger.  
Finally, at 36 years of age Ronaldo rejoined Manchester United last August. He already scored a brace in his first game in Old Trafford and a goal in his Champions League debut for the Red Devils.
How does his national team career compare?
Ronaldo made his international debut at the age of 18 against Kazakhstan. Subsequently, he was called up for UEFA Euro 2004, which was hosted by Portugal.
CR7 would also appear in four more UEFA Euros and four different FIFA world cup tournaments. He is currently the European all-time leading top scorer in the World cup and Euro tournaments with 21 goals. 
In the summer of 2016, he won the European championship with Portugal for the first time, and in the process, cemented his status as the greatest Portuguese player ever.
Yet, he did not stop there. In 2019, he won the inaugural UEFA nations league title. He was the undoubted star of that tournament.
The athlete comfortably leads the all-time Portugal scoring chart and in September 2021, after scoring twice against Ireland, he became the player with the most goals scored for a national team (111). The previous record was from former Iranian international Ali Daei (109).
How many records does he own?
Ronaldo is widely known as a player who breaks records for fun. His career statistics prove that he has simply been amazing. He has numerous records, some of which are listed below:
The all-time international topscorer: 109 goals 
All-time Portugal topscorer: 109 goals 
All-time Portugal assist provider: 41 goals 
Football's all-time leading topscorer: 783 goals 
Madrid all-time leading topscorer: 450 goals 
Madrid all-time leading top scorer in La Liga: 311 goals 
The only player to win UEFA Champions League (UCL) top scorer award for six consecutive seasons, and seven overall. 
The player with the most UCL titles: 5 
UEFA Champions League all-time top scorer: 134 goals 
The only player to have won the league top scorer awards in three of the top five European leagues 
Most UCL goals in a calendar year: 19 
Top assists provider in the UCL: 42 
The first and only player to appear in the FIFPro XI for two and three different clubs.  
The all-time top scorer in the FIFA club world cup: 7 
Fastest La Liga player to reach 300 league goals: 286 matches 
Other Records
Besides these exceptional records, he has also been included in the FIFpro XI 14 times, the UEFA Team of the year 14 times – both of which are records.
He is often labeled as the G.O.A.T (Greatest Of All Time) and his renown is keenly felt across the globe. With over 500 million followers on social media, Ronaldo is the most followed person in the world. Respect and fame follow the Portuguese anywhere he goes. 
Final Thoughts
Ronaldo is not just a great footballer, but also a great ambassador of the sport. CR7 has always responded well to disappointments.
His talent, belief, and hard work have propelled him to the very top. With incredible career statistics and outstanding success, it is interesting to see whether or not Ronaldo can retire as the greatest player to ever grace the sport.