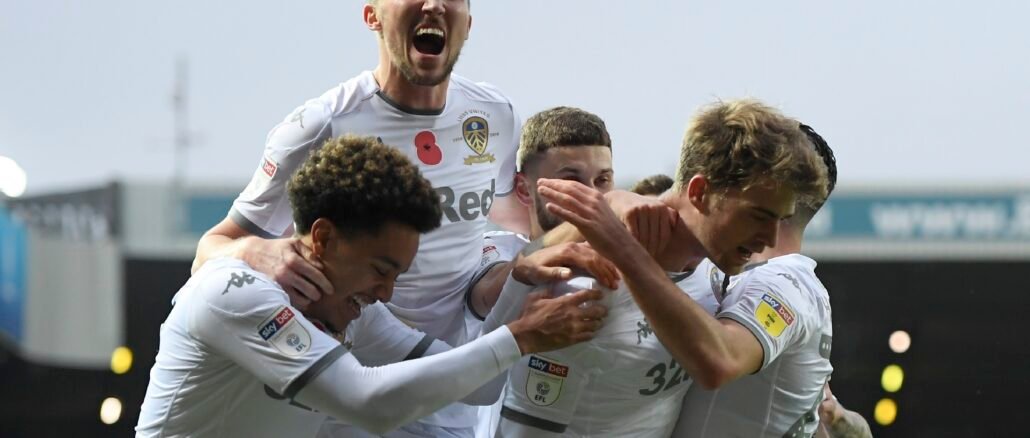 Leeds United are back in the big time after a painful 16-year absence. Whilst the usually promoted sides are a combination of chancers, no-hopers and yo-yo teams the Whites are a different proposition on the Premier League table.
Here we look at what to expect from Leeds United in the Premier League.
Marcelo Bielsa
On paper, the United squad only boasts one or two standout names who might have attracted interest from the top tier had they not won promotion.
That's not a dig at the club rather a glowing review of the job Marcelo Bielsa has done since arriving in June 2018. The Argentine journeyman is held in high regard amongst some of the most elite managers in the world including Pep Guardiola and Mauricio Pochettino.
He will not be found wanting as he dips his toes into the Premier League waters for the first time.
Alongside putting out a team that is tactically briefed to compete with the big boys, the chances are Bielsa will provide a few laughs – even if some might be awkward ones – along the way with his unique approach to football.
The most obvious example is spy-gate from last season where he admitted to sending a 'spy' to watch Derby County in the build up to their match before giving a comprehensive overview of his pre-match preparation to the media in an off the cuff press conference.
It was far from a one-off oddity though with Bielsa regularly choosing to name his team days ahead of a match.
Then there was the incident during Leeds' match with Aston Villa where he allowed Villa to walk through his team unchallenged to score after Leeds had taken the lead when a Villa player was down injured.
With the eyes of the world intensified in the Premier League, expect the unusual to become more usual with Bielsa involved.
Tactical approach
Bielsa's tactics see a clear change between formations depending on whether or not his team have possession. Both rely on his players being extremely fit. That said, the physical demands that are placed on his teams has been cited as a reason for what has become a regular dip in form towards the end of the season.
So, why does Bielsa need his players to have high fitness levels? Well, first and foremost, Leeds tend to organize into a 4-1-4-1 without the ball. From here, they set about hunting in packs with a high press designed to regain control quickly and, preferably, in dangerous areas.
The defensive approach then directly links into Bielsa's attacking philosophy, which, if possession is won back in the offensive third, is to go for the jugular.
Then there is the more general attacking model. This sees Leeds transform from a 4-1-4-1 to a 3-3-1-3. The two wide midfielders immediately push forwards to create a three-pronged attack alongside what is a usual lone front man.
Two full-backs bomb on to replace the wide midfielders and the central midfield players move in opposite directions. One moves into an attacking role whilst the other, namely, Kalvin Phillips drops deep to start the offensive moves.
In terms of how they move the ball, Bielsa has a preference to be ruthless and direct but not through hitting long balls. Instead, his team are instructed to zip passes around at pace with players afforded the freedom to switch positions and drift between the lines.
This regularly sees six or seven players overloading the opponents' backline thus creating an overload with the central striker responsible for creating space for midfield players through a combination of movement and hustle and bustle. All of this together ensures Leeds has plenty of opportunities to get shots and crosses in.
The current squad
We've already touched on the fact the Leeds squad isn't filled with what you'd immediately consider top level talent. There are a couple of exceptions. The first is Phillips.
The 24-year-old deep midfielder has been widely acknowledged as the best player outside of the Premier League for a couple of years now. If it wasn't for the fact he's a Leeds supporter the prospect of a transfer to a top-six club wouldn't have been a ridiculous suggestion – even with United going up as Champions.
During the promotion campaign, Phillips had a pass success rate of 81.8% with his short pass accuracy even better at 87.4%. His defensive contribution was arguably even more impressive.
He won 64.7% of his attempted tackles and over half of his aerial duals alongside winning back possession for his team an average of 4.3 times per 90 minutes through blocks, interceptions, and clearances.
It's blatantly clear why Jamaica is trying to get Phillips to commit to their national side but if he performs as he can in the Premier League then he may well find himself in contention for a spot in England's Euro squad next summer.
The other names in their squad who are deserving of mentions include one-time cap Portuguese international Helder Costa, who spent the 19/20 season on loan from Wolves and has just signed in a £16m permanent deal.
He weighed in with 13 goal involvements throughout the campaign in the form of five goals and eight assists.
Then there is the center back duo of skipper Liam Cooper and Brighton loanee Ben White. They formed the meanest defense in the Championship.
At the other end of the pitch was 16 goal top scorer, Patrick Bamford, who learned his trade at Nottingham Forest before joining Chelsea at the age of 18.
What do they need?
If you believe the rumor mill then you might be expecting Zlatan Ibrahimovic and Edinson Cavani to rock up at Elland Road. Leeds is a huge club with a big fan following no about it.
That combined with the Bielsa influence means that big names might be interested but not at the levels of the names just mentioned.
They almost certainly won't be arriving in Yorkshire this summer. Ibrahimovic is likely to stay at AC Milan, after playing a key role in Stefano Pioli's second half of season for the Rossoneri (they finished top 6 of Serie A table).
Meanwhile, Cavani is leaving PSG but the strongest rumors indicate he might be playing soon in the Liga NOS table, with Benfica ready to offer him a €9M per year contract.
The rumors are probably pointing to the right areas though. Despite bagging 16 times last year, there have been questioning marks raised over Bamford's ability to convert in the top division.
More realistic rumors
That means the arrival of at least one striker is a must but don't be surprised to see two arrive particularly with the three relegated sides – Norwich, Bournemouth, and Watford – all having attackers in their side who are capable of finding the net likely to be available on the relative cheap.
Then there is the need for a center half. White excelled at the heart of defense on loan from Brighton and although Bielsa is desperate to bring him back there are a few stumbling blocks.
The first is the fact that Graham Potter wants to keep the 22-year-old. The second is that if Brighton does decide to let him leave there will be a queue of teams who want to talk to him – one of whom is reportedly Liverpool.
The one large hole that potentially remains is in the center of the park; Pablo Hernandez has been exceptional for Bielsa and despite scoring and assisting a combined 18 goals last year he is now 35. There are doubts about whether he can manage 38 games in the Premier League.
So far only two signings: Jack Harrison renewed his loan and Joe Gelhardt arrived from Wigan Athletic.
Predictions for the year ahead
With Bielsa steering the ship and, regulations permitting, Elland Road rocking week in, week out giving the side an extra per cent or two at every home game there is little danger of relegation.
That said, the prospect of Leeds mixing it up for the Champions League spots ala the early 2000s also seems unlikely.
So, what do we expect of Leeds United in the Premier League? A comfortable mid-table finish and plenty of fireworks along the way.