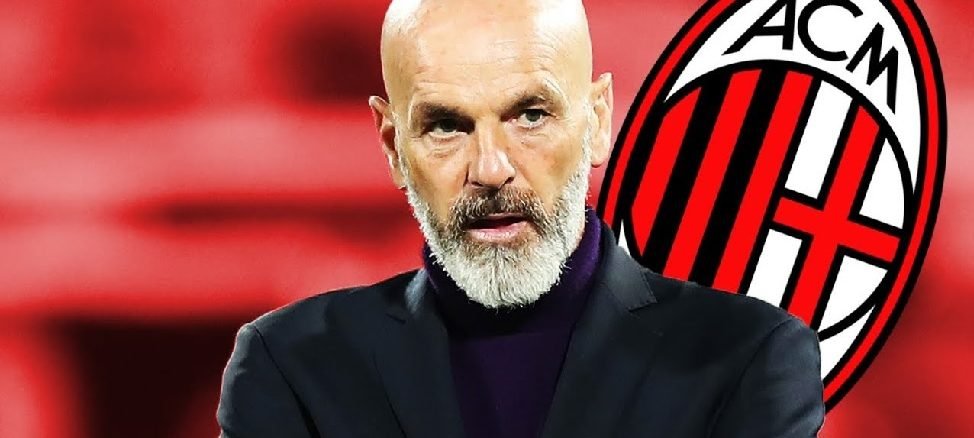 Despite having won, finally, a game after 4 consecutive defeats, AC Milan decided to sack Marco Giampaolo. The coach has just arrived in Summer, to replace Gattuso, who quitted at the end of the previous season.
It did not take much time for the 'Rossoneri' board to announce the successor of Giampaolo. It's Stefano Pioli, who was without a club, after being fired by Fiorentina at the end of last season.
Reasons for Giampaolo getting the sack
It is easy to know why Milan decided to act now, before it was too late, on Giampaolo. The team is in a delicate position, in the lower part of the table and there was increasing pressure from the supporters to let go of their current manager.
Besides, with the international break coming, the team's board expects Pioli to have more time to reshape the team at his own will.
Marco Giampaolo had less time in charge than all the 5 previous Milanese coaches. He wasn't also the one with worse win percentage, as Inzhagi did worse with more time on hold of the team.
Marco Giampaolo was born in Switzerland, to Italian parents. He never had a very prolific career as a player, having performed only in some amateur modest sides of his country.
Giampaolo started his career as an assistant coach in Pescara in 2000, but his most important managerial role would come only in 2016. He took charge of Empoli and took the team to a 10th place.
He would leave in the following season, taking the job at Sampdoria. Empoli would end up relegated and Sampdoria achieved their previous placement in the league: 10th.
Sampdoria ended up in another 10th and 9th placement finishes in the two seasons that followed, before Giampaolo parting ways with the club. He joined AC Milan on 19th June of 2019, with an optional one-year contract extension.
Of course, he did not fulfill the clause as he was sacked even before Halloween. Four consecutive defeats in Serie A table, including losing in the 'Milan Derby' to Inter, rushed the decision.
Still, looking at the 'coach cemitery' that Milan has become, is it really Giampaolo fault? Or is the Milanese structure and current squad just not enough to do better?
Stefano Pioli: a choice that casts some doubts
If it is quite easy to understand why Giampaolo got the sack, it is not so easy to understand his substitute. Pioli has never played for the club as an athlete and he has no honors in his trophy cabinet as a coach.
Pioli was born in Parma, where he played his first years as a centreback. He joined Juventus, where he played for 3 seasons and won the Serie A one time. He was also a player for Hellas Verona and Fiorentina, ending his career with Colorno in 1999.
As a coach he started in Salernitana and Modena, until he got his first major job, returning to Parma as a manager in 2006. He did not last a single season, as he was sacked in February, with the team being second to last.
Then, he took care of Grossetto and Piacenza in Serie B, before returning to Serie A with Sassuolo. He was then named in 2011 to coach Chievo Verona for a season.
Leaving Chievo in the 10th position, he decided to enroll in Palermo for the next season, but he only lasted 90 days, being relieved of duties at the end of August.
Bologna was his next assignment and he managed to avoid relegation in the two seasons he was in charge. In 2011/2012 his team finished 9th and the next one 13th.
In the third one, however, with the team in the danger zone, he got the sack in January. His unemployment status wouldn't last long. He got another Serie A team job: Lazio.
In 2014/15 he got his best finish in Serie A throughout all his managerial career: a 3rd place with the Romans and a Champions League play-off.
Serie A journeyman: From Lazio to Inter, to Fiorentina
Pioli's grace as a Lazio coach did not last long as he lost the play-off to Bayer Leverkusen and lost his job in April. A heavy defeat to rivals AS Roma was the cause and the team was way further from the top 6 Serie A spots.
He got another coaching position immediately, as Internazionale coach – yes, AC Milan rival. He took charge of the club in November and his first competitive match was a Derby against the 'Rossoneri'. 2×2 was the result and he won 12 of the first 16 Serie A matches.
Still, he would get fired in April as he got 5 defeats in his last 7 games in charge.
Pioli's last role was as Fiorentina's coach, where he took the team to an 8th place finish in the first season. On the next one, though, the 'Viola' battled relegation and ended in the 16th position.
Final thoughts
After analyzing the path of Pioli throughout his career, it is complicated to understand the reasoning under this choice. Stefano Pioli normally has positive forms runs in the beginning, as he did in his previous assignments. Yet, he may eventually run out of steam.
We will bet this will not be the last time AC Milan will change coach throughout the current Serie A schedule. It might be a long one for the 'Rossoneri' fans…