Relegation is any football fan's worst nightmare. The dejection of being one of the worst clubs in the league combined with the knowledge that your best players will likely jump ship makes for a truly terrible summer. But worse yet is the financial impact on the club as a whole.
TV money drops to a mere trickle, sponsors want reduced terms, and merchandise sales from foreign supporters drop considerably as the club no longer appears on the major TV networks. Like we said – the worst nightmare for any club.
For West Ham, the ramifications of relegation from the Premier League table are even worse. With a massive stadium to fill and a huge wage bill to boot, relegation from the top tier could spell doom for the East London club.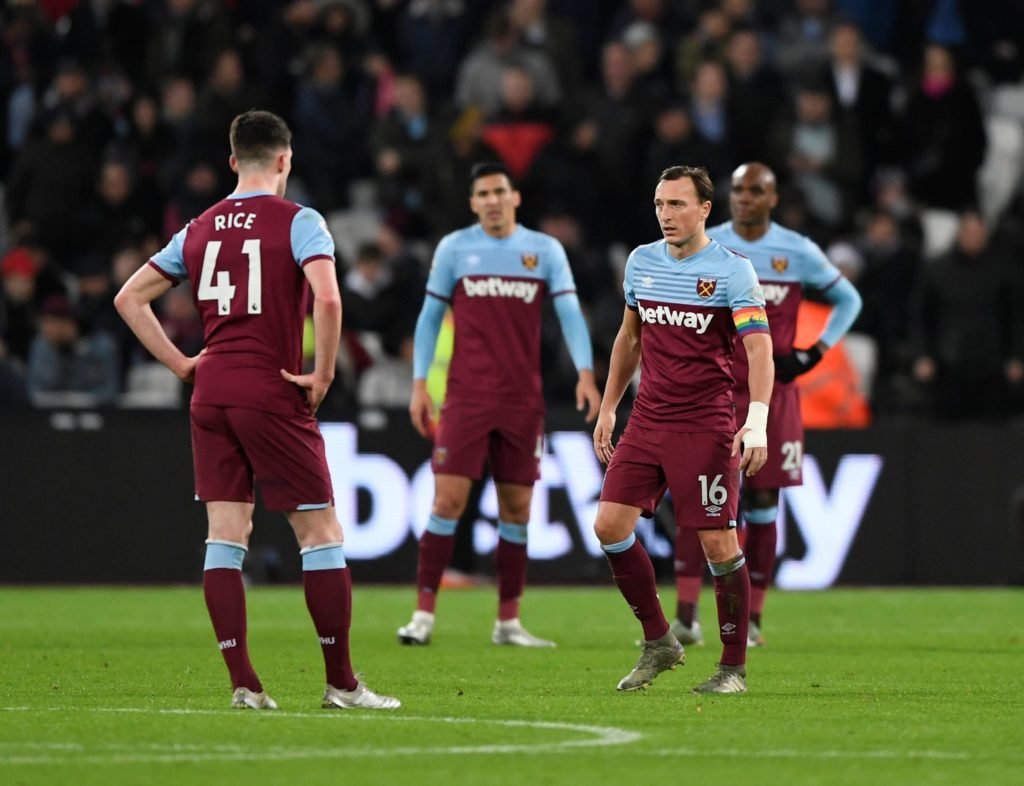 Will they go down?
With pretty much all of the bottom six in free fall, it's a tough call on who will actually go down. Not so long ago, West Ham and Watford were looking good to beat the drop. Well, the latest football odds tell a different story and that's even after West Ham's impressive win against Chelsea.
We say impressive, but in all honesty, Chelsea was quite poor. Despite the rather dubious decision to rule out Tomas Soucek's first-half goal, West Ham wasn't all that great.
Yes, they harried the Chelsea midfield, but without man-of-the-match Michail Antonio, they would have been bereft of ideas going forward.
Yet three points are three points and the win has given them a nice two-point cushion over fellow strugglers Watford and puts them three points above the relegation zone.
A look at the calendar
However, West Ham fans are used to false dawns and they will be extremely wary of celebrating too early. Fans will remember Moyes' claim when he took the helm for a second time simply stating 'I win' before leading the Hammers to only 4 wins in the following 15 matches. They know that beating Chelsea is by no means an assurance that they'll stay up.
The final six games of their season see them face Newcastle (away) (which they drew 2×2), Burnley (home), Norwich (away), Watford (home), Man Utd (away), and Aston Villa (home).
Of course, their survival depends not only on their own performances but on the form of the teams below them so it's virtually impossible to predict with certainty what will happen.
Still, if we take the West Ham fixtures in isolation, The only fixture in the remaining six that the Hammers can be quite sure of a result is against lowly Norwich.
Newcastle are resurgent and are dangerous going forward. Burnley are a mixed bag and that could go either way. Watford will be fighting for their lives as will Aston Villa. And they will certainly struggle against Man Utd with the newly formed partnership of Pogba and Fernandes looking solid. It's entirely possible that they'll come out with less than six points out of the remaining fixtures. Perhaps even less.
What happens if they get relegated?
It's no secret that relegation is a major financial concern for any club. Figures will vary from team to team, but Aston Villa chief executive Christian Purslow reckons that relegation will cost his club upwards of £200m. For West Ham, it could be even worse.
Accounts released in January of this year reveal the dire straits that the club are in. They told of an expected pre-tax loss of £28.8m during the last financial year and this despite the fact that the club were blessed with a new stadium largely paid for by the tax payer.
The sacking of Manuel Pellegrini, the hiring of Moyes and the subsequent signings and renewals of contracts have had a massive impact on the financial health of the club. Some analysts even suggest that it's a club living well beyond its means.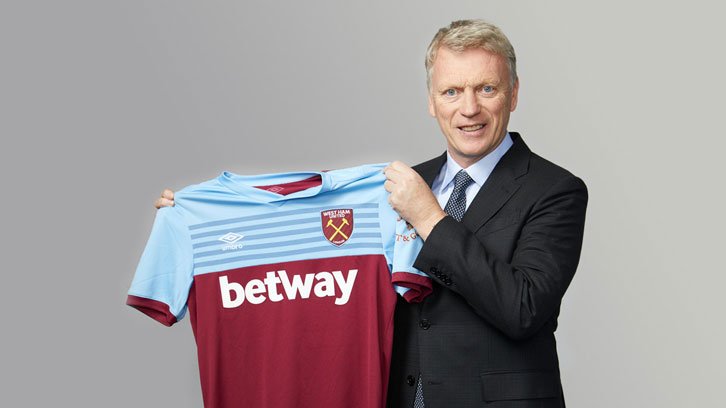 The fact is that Premier League survival is an absolute necessity, yet it's hard to see that this is the case judging by performances on the pitch. There are reports that players will have their wages cut in half if the club is relegated but even so, with an annual wage bill north of £53m, a 50% reduction will still see them have the highest wage bill in the Championship.
It's a scenario that is entirely unsustainable with the only way out being a complete overhaul of the squad. That will mean losing the likes on Antonio, Rice, Cresswell, Yarmolenko, and Lanzini among others and starting afresh. They may even feel the need for a change in leadership once again which will mean another payout for a sacked manager.
Will they return to the Premier League soon?
Granted, the sales of Antonio and Rice will give the club a significant cash boost, but rebuilding the squad will take time. In this case, it's plausible that the club won't challenge for promotion for at least a couple of seasons.
And that is where the major issue lies. There's a possibility that the club could retain its best talent if they could guarantee an instant return to the Premier League. Though, to do so would mean putting the club on a financial path that could see them ruined should they fail to get promoted.
West Ham is a club that has invested heavily in its playing and coaching staff in the hopes that they would retain their Premier League status. However, it's looking like it may be one throw of the dice too many.
Of course, there's no way of knowing for sure how the rest of the Premier League will unfold. Yes, we know Liverpool are champions and Norwich are going down. We know that Sheffield United and Wolves will have overachieved no matter where they finish.
Nonetheless, as for who will join Norwich in the Championship next season: that's anyone's guess. One thing we are sure of though is that for West Ham, survival in the Premier League could be the key to the club's actual long-term survival. Go down and it just might be the last we see of West Ham in the top tier for a very long time to come.