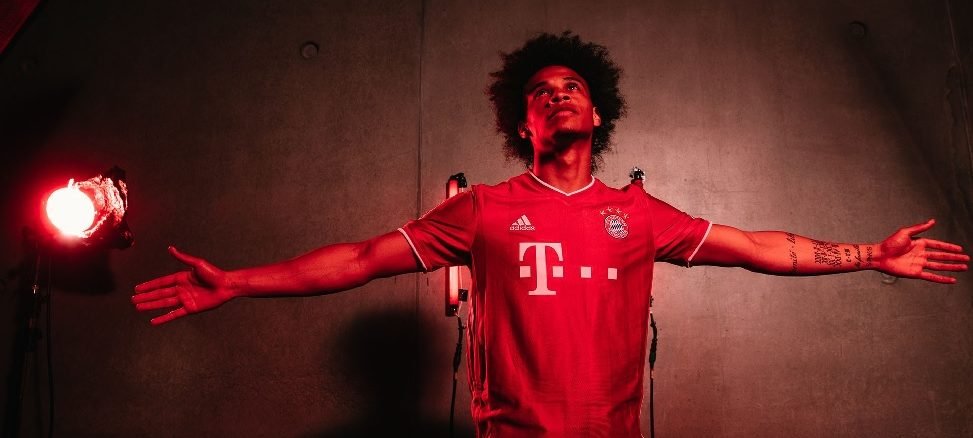 After a couple of months of speculation, Bayern Munich finally confirmed the arrival of Leroy Sané from Manchester City. The German international leaves the Premier League table and returns to the Bundesliga.
The alleged fee paid by Bayern Munich was £44.7m, although it can rise to £54.8m. Leroy was in Manchester since 2016 and he was a regular at the club.
A long term injury-plagued this season and helped to lower his value. The 24-year-old was entering his last year of contract with Manchester City, so Bayern saw the perfect opportunity to take in the prolific winger.
Who is Leroy Sané?
Sané was born in Essen in Germany, joining SG Wattenscheid 09's youth squad when he was just 5 years old. Three years later he was scouted by Schalke 04, trading them for Bayer Leverkusen in 2008.
However, he would to Schalke in 2011, beginning his professional career in Gelsenkirchen. He made his debut in 2014, against Stuttgart, scoring his first Bundesliga goal later in December.
In 2015 he was under the spotlight, after scoring a goal against Real Madrid in the knockout stages of Champions League. Schalke 04 lost 3-4, but Sané made the headlines for the right reasons.
On the following Summer, Pep Guardiola would recruit Leroy Sané to join Manchester City. The English team reportedly paid a fee of £37 to Schalke 04.
Despite Sané scoring and featuring for City during his first season, he was plagued by a nasal problem which caused him to be limited to breathe normally during the matches. The following year was much better for Leroy, finishing 2017-18 with 18 assists and being named PFA Young Player of the year.
Next year was also a positive one for Sané, with City winning all domestic trophies and only missing on European silverware. In March 2019, he made 3 assists and scored 1 goal on the Champions League fixture against his former club (Schalke 04).
Sadly, when Sané's form was peaking (and probably his market value too) he tore his ACL on the Community Shield match against Liverpool. He wouldn't play any other match during 2019/20, rejecting a contract extension with the Citizens.
In total he made 135 appearances for Manchester City, scoring 39 goals and producing 45 assists.
What can Bayern expect from Leroy Sané?
Unfortunately, we can not dig this season's stats from Leroy Sané as the German playmaker has been ruled out since August. Nonetheless, if Leroy returns to his previous form we can expect him to tear apart the competition in Bundesliga.
A look into his stats from 2018/19 and 20178/18 proves just that. During that period he averaged 1.8 shots on target per match, 1.5 key passes, 2.3 successful dribbles.
A passing accuracy of over 85% is no surprise, considering he played under Pep Guardiola. Sané also showed progression in his ball control, being dispossessed only 1.4 times per match in 2018/19 (compared to 2 on previous year).
Sané will likely compete with Kingsley Coman for the attacking position in the left flank. He can also play on the right, thus posing a threat also to Serge Gnabry. Therefore, no lack of options for the Bundesliga champions!
And, if you have been distracted, Bayern Munich already made three signings. Besides Sané, they signed Nubel from Schalke 04 (a backup option for Manuel Neuer) and 18-year-old French defender Tanguy Kouassi (from PSG).
Both Kouassi and Nubel arrived on free transfers, as their contracts expired with previous clubs.