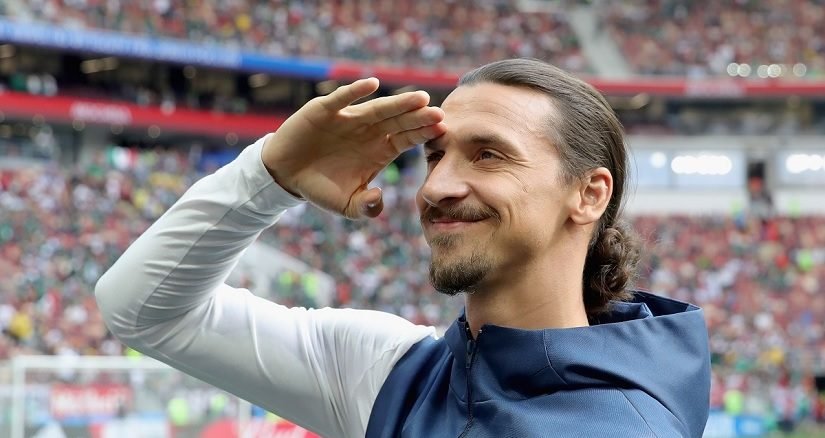 Always controversial and always authentic, the Swedish superstar Zlatan Ibrahimovic turned 38 years old in the last 3rd of October. You might think this is probably the right age for the striker to retire after he crossed almost all the top 5 leagues and even had a recent spell in the MLS table.
However, Zlatan has other ideas and he already said you can expect him to play at least for another season.
Zlatan's era in the MLS ended prematurely, as the LA Galaxy were defeated in the MLS playoffs by the city rivals of LAFC (5-3). Still, for a 38-year-old striker, Zlatan did not have a bad season: 31 goals in 31 games.
So, would he still be a strong addition to any top club in Europe? Probably it depends on what might be considered a top club, but it is fair to say that he already lacks the pace to compete with most elite strikers in the world. Would he accept to be a backup striker? You know Zlatan and he would not accept to be anyone's number 2.
Yesterday, though, he made an announcement on Instagram claiming he is going back to Spain. Knowing Zlatan, it is probably just a stunt for a commercial or something similar, but we should not rule out a possible return to La Liga.
Looking back to a career full of goals
Born in Malmo, in Sweden, Zlatan rose through the academy of the club and as soon as he ascended the first team, he took it by storm, impressing with 18 goals in 47 games. Arsene Wenger saw potential on the youngster and requested a move from the Swedish if he made a trial first with the club. Allegedly, a teenager Ibrahimovic answered immediately: "Zlatan does not make trials", and he refused to join the club.
Ibrahimovic then joined Ajax, where he was part of the Eredivisie talent academy and he was a machine for the club. 110 appearances, 48 goals, and 2 league titles.
With the support of his agent Mino Raiola, Zlatan would then move to Juventus where he played for two seasons. Ibra only scored 26 goals in 92 games and he had issues with the manager Fabio Cappello. He left the club after Juventus was relegated due to the Calciopoli scandal and had their two Scudetto's revoked.
After moving to Inter, he scored 66 goals in 117 games, where he won the Serie A 3 times and was the top scorer in his 3rd season, with Jose Mourinho.
But, the club decided to switch him with Samuel Eto to Barcelona and he moved to Camp Nou. Wrong timing, perhaps, as Inter won the Champions League in the following season.
The Swedish journeyman
He lasted one season in Barcelona, having problems with manager Pep Guardiola and being offuscated by his teammate Leo Messi. In 2010 he was on the move again, this time to AC Milan. He arrived on loan, initially, but won the Serie A with the 'Rossoneri' immediately.
In 85 games, he scored an incredible number of 56 goals, but he would be moving again in 2012. This time for Paris Saint Germain, where he easily won 4 Ligue 1 titles and in the 4 seasons spent there, he scored an absurd number of 156 goals.
It was also during this time in 2013, where he won the Puskas award for his insane bicycle kick from outside the box, in a friendly match between Sweden and England.
Adored in Paris, he would still take another spell in Europe before heading to the USA. With the incentive of joining Mourinho once again, he accepted to play for Manchester United, having his first spell in the Premier League table.
Although that period was troubled by injuries, Zlatan was still able to score 29 goals in 53 games. He also won the Europa League with the club, his first major international title.
Plagued by injuries and has become a backup for Rashford and Martial, Zlatan moved to the US, or he made a legacy in Los Angeles. Still, he achieved no silverware with the Galaxy, maybe due to the unusual format of the MLS Cup.
Where next?
There are some possibilities for Zlatan to go next and we present our top 3 guesses.
1. Flamengo
After crossing Europe and North America, the world's most famous football journeyman might be heading to South America, to try the Brazilian league. Flamengo is running rampant in the Brasileirao and they are also finalists of Copa Libertadores (the equivalent of the UEFA Champions League).
Their manager Jorge Jesus introduced some new tactical approaches to the side, making them play similarly to the European teams. It was reported that Flamengo has allegedly made an invitation to Zlatan to join them for the next season (starting in February).
Although he would be probably obligated to take a pay cut on his salary, it would be an opportunity for Zlatan to follow the footsteps of other players who did the same. Seedorf, Ronaldinho, Kaka, and Deco all ended their careers playing in the Brazilian league.
Knowing that, at 38 years of age, it would be difficult for him to compete with most elite strikers in Europe, maybe in Brazil he would have more freedom to play. Besides, the South American atmosphere is unique and the Brazilian fans idolize their players in a way that would probably please someone's big ego.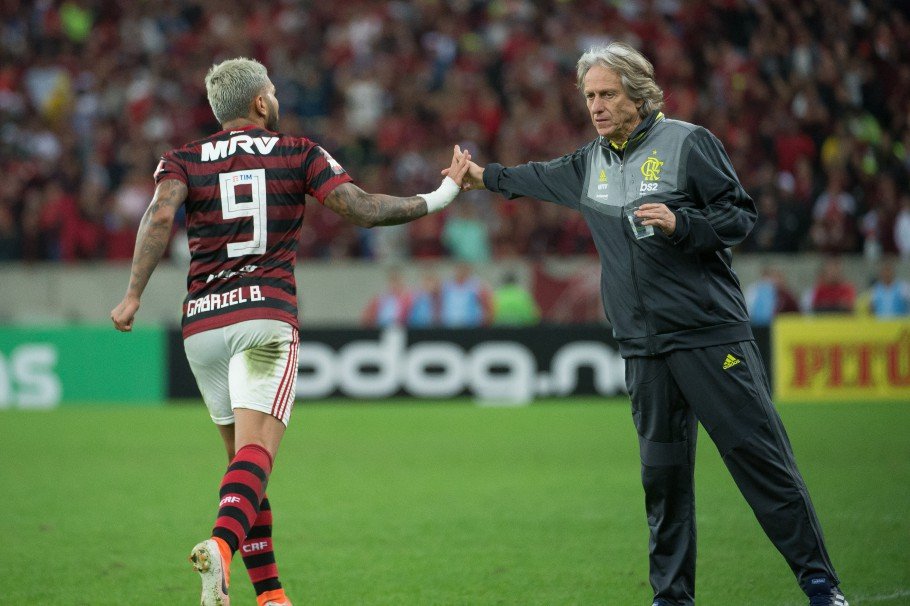 2. Manchester United
Ok, it might seem a bit stretched, but considering how Manchester United are struggling this season, maybe they would consider bringing Zlatan back. Yes, the striker does not have the same pace he has, but he would still be able to decide some matches.
Besides, Ibrahimovic is a key figure in the locker room. Some may argue that when he left – as well as Rooney – there were no more experienced players in United's squad who could inspire the young ones. Zlatan might have many flaws, but he is an imposing figure that all academy players would respect.
Ole Solskjaer might be with his head on a stick, at the moment and he can get the sack soon. So, getting someone like Zlatan could back him up for some more months, in the hopes that the experienced Swedish could make the team turn the boat into better waves.
3. AC Milan
This seems one of the most obvious destinations since Zlatan is still fondly remembered and respected at the San Siro. AC Milan is currently struggling too, barely managing to keep a clean sheet.
They have young strikers like Piatek and Leao, but both lack calmness in front of goal. Zlatan has the cold blood necessary to score when it matters and he can create a goal out of nowhere.
The only down point is that Milan is not in the European competitions, but that also means that there would be less pressure on Zlatan to perform. Besides, being in the same league as Cristiano Ronaldo might reignite an old rivalry that motivates Zlatan to accept the invitation.
With the new manager Stefano Pioli, just in charge of a few weeks, will the Italian coach ask for Zlatan to come back in the Winter market?
Other possibilities…
These are our top 3 picks for Zlatan's next club. Although, we still believe he might be tempted to try the only top 5 leagues he has not gone for yet: Bundesliga.
Still, he would never get into Bayern, because Lewandowski is killing at the moment, so maybe Dortmund would be the only plausible German club to sign him.
Do not rule a possible move to Spain though, but neither Barcelona or Real Madrid are in demand for strikers and a clash with Diego Costa in Atletico is unreasonable.
What do you think? Where will Zlatan land next?