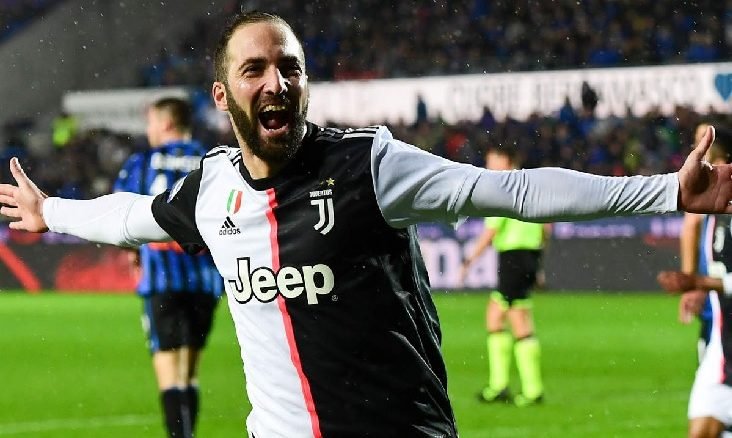 The Serie A table came back for another weekend and on top, everything continues equally. Inter kept their 1 point difference to Juventus, as both teams won their respective games.
Cagliari keeps their top 4 places, besides a game where they dropped points and had plenty of drama and red cards. Lazio cemented their 3rd place with Immobile again on the scoresheet.
Atalanta 1 x 3 Juventus
Juventus visited Bergamo with a difficult task to overcome a side who had troubled them in the past. Still, a victory was mandatory if they wanted to keep their lead, as Inter is sneaking by. They couldn't count on Cristiano Ronaldo, as their star man was allegedly dealing with fatigue.
Atalanta started more dangerously, as Papu Gomez crossed the ball into Khedira's hand. The referee pointed at the spot, but Musa Barrow hit the crossbar during the conversion.
The home team was much more dangerous in the first half, seeing Szczesny twice denying them the goal with incredible saves. They got their breakthrough in the initial minutes of the second period, as Gosens fired a header into the net.
The 'Old Lady' needed an 'old hero' to come through and Higuain was their man. The Argentinian scored twice to establish the comeback, the second one a brilliant combination with Dybala and Cuadrado.
In the dying minutes, Paulo Dybala wrapped it up, proving he is in incredible form. Sarri's Juventus keeps scrapping through and hold tight to their Serie A table lead.
Torino 0 x 3 Inter Milan
Inter visited Torino knowing they had to win in order to keep the 1 point distance to Juventus. They pushed through and dominated throughout the game, leaving with a convincing 0x3 victory.
Lautaro Martinez opened the scoresheet, after an impressive run. De Vrij doubled it, showing up unmarked to finish after a corner kick.
Torino could have reduced the disadvantage in the second half, but Handanovic incredible save to De Silvestri's attempt kept the sheet clean.
Former Manchester United striker, Romelu Lukaku, tripled the result. The Belgian scored his 10th goal in 13 Serie A games.
AC Milan 1 x 1 Napoli
Even though both Milan and Napoli are not in their best shape at the moment, the match that opposed both sides is still one that attracts viewers. The 'Rossoneri' still look for their first victory under Stefano Pioli, while Napoli has been having problems with their own after the players rebelled against the board.
The match between both opened with a goal for the visitors. Hirving Lozano, who arrived to Napoli in Summer for a record fee, headed it in, after a shot who hit Donnarumma's crossbar.
However, just 5 minutes later, Jack Bonaventura with a shot outside the box, surprised Meret and leveled the score.
What followed was a series of wasted chances, with Meret and Donnarumma avoiding goals on both ends. Losing 2 points each, Napoli dropped to 7th and Milan to 12th.