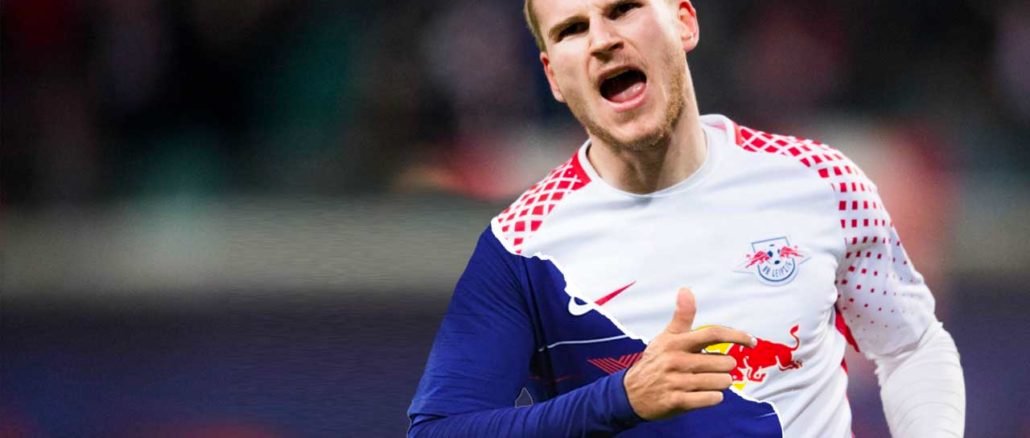 Chelsea is not playing around when it comes to the transfer window and has just proved they are one step forward from the competition. After scooping Hakim Ziyech in February, the Blues have also secured the services of German striker Timo Werner.
The 24 years old international has 26 goals in the Bundesliga this season (and he is not top scorer because Robert Lewandowski exists). His clinical finishing show why half the clubs in Europe were seeking his services, but Chelsea was the one who seduced him first.
Allegedly, Werner will arrive at Stamford Bridge for £53m, which, considering the crazy values paid for footballers nowadays, it's quite a bargain.
Werner is a Germany international, with already 11 goals in 29 caps for the Die Mannschaft. The striker is not only clinical to score as he is to assist, with his 8 key passes for teammates to finish serving as proof.
But how will Timo Werner fit Frank Lampard's revamped Chelsea system?
Who is Timo Werner?
Born in Stuttgart, Werner came through the ranks of the local club VfB Stuttgart. Just 17 years old, he made his professional debut for Stuttgart in a Europa League match.
He spent 3 seasons at Stuttgart, scoring 14 goals in 95 games and becoming the youngest player ever to make 50 appearances in the Bundesliga.
Werner joined Leipzig in 2016, for a fee of €10M, the highest in the club's history at the time. During 4 seasons at the club, he scored 76 goals in 126 appearances across all competitions.
Timo has a goal ratio of 1.2 per match, which makes him one of the most prolific attackers in the world. He averages 3.6 shots on target each game, making 1.6 successful dribbles and 1.5 key passes.
A very versatile striker, Werner's pace and ability to read the game make him a striker that will fit well in any tactic. He can easily trick defenders into the offside trap, by showing up on their backs and running past the opposition with ease.
His weak points are his height. At 1.80m he is not very prolific on the air, winning 0.2 aerial duels per match. This means that Lampard should not use him as a target man, as crossing won't work.
He is a modern striker, who tracks back and knows how to control the ball to get past the defense.
Abraham, Giroud, Werner: can they all coexist?
The question that many Chelsea fans and football analysts might be asking themselves is whether this signing means that Abraham or Giroud will be shown the door. Although we would be tempted to think the Frenchman (due to his 33 years of age) can leave this Summer, letting Giroud go would be a mistake.
As pointed before Werner is not a target man and if Lampard finds an opposition who plays in a locked up low defensive line, they will struggle to breakthrough. Giroud is slower but has all the skills that Werner misses: he is tall and his position is ruthless inside the box.
Having these 2 options, Frank Lampard will be able to adapt to his opposition playstyle, finding the goal easily.
Abraham also should not be released. First, it would be hypocritical, due to Chelsea's past talk about using their youth academy prospects.
Tammy is an incredible player, who has scored 13 goals this season and he would be the perfect sub for Werner. They can also play side by side on a 4x4x2, depending on what tactic Frank chooses.
One thing is for sure: if Chelsea keeps these 3 they will have enough depth to fight any opposition next season. They just need to strengthen their backline and they will be a threat in the next season.
Who do you think Chelsea should sign next? How do you see Timo Werner's Chelsea arrival?