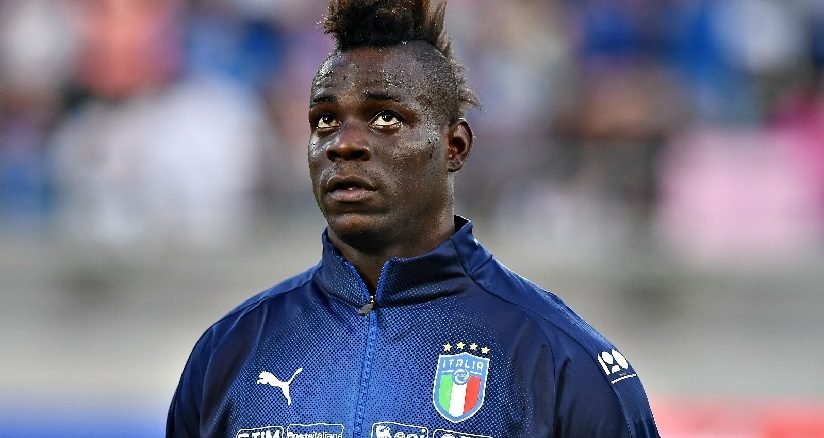 This Sunday Brescia announced officially that Mario Balotelli is joining the newly promoted Serie A side on a free transfer. The Italian international has signed a multiyear contract, which means that the club and the player can negotiate an exit if things don't go as expected.
Balotelli was one of the best free-agent players available, as we mentioned in a previous article and after a Summer of speculations, where it was even rumored he could be headed to Brazilian league. However, the always controversial footballer decided to return to his home country, and he will try to help Brescia into the Serie A.
A real journeyman, Balotelli has already passed through 7 clubs and 4 leagues and it would probably surprise you if you knew he is still 29. Born in Palermo, from Ghanaian parents, Balotelli moved precisely to Brescia, when he was still a newborn, and later he would start playing for local club Lumezzane.
From Inter to City: why always Mario?
When he was just 17 years old, Internazionale saw potential in the young Mario and he made an immediate impact. He stayed 3 years in Giuseppe Meazza, where he scored 28 goals in 86 games.
He even won the Champions League and topped the Serie A table with Jose Mourinho on charge for a scudetto, but he would fall of grace with the fans and he would leave in 2010. Racist chants to Mario and the athlete insulting the fans and wearing the shirt of AC Milan in public appearances led to his departure.
In 2010, Manchester City paid £24M for the Italian striker, and this would be the last club where he would win titles. During his time in the Etihad Stadium, he was a backup for Sergio Aguero, but still won the FA Cup and the Premier League title. He scored 30 goals in 80 matches, during 3 seasons.
It was during his time at City that he lived probably the best year of his career: 2012. Besides the EPL title, he had a memorable Euro 2012 campaign, scoring a brace against Germany in the semifinals to help the team get to the final (where they lost to Spain).
However, his constant attitudes out of the pitch and his temperament that provoked unnecessary red cards led to his dismissal from City. Still, his beloved AC Milan decided to pay €20M for the player in 2013. He spent just one and a half-season in the San Siro, but still, he scored 30 goals in 54 appearances.
His form and consistency in the Serie A did not go unnoticed and Liverpool decided to take a gamble in the player. Unfortunately, he did not match the expectations, scoring only 4 goals in 28 games and he returned to Milan on loan for a season.
Back to the best in Ligue 1
His second spell in the Rossoneri shirt did not go as expected and he scored only 3 goals in 23 matches also due to an injury in his groin. So, one year later he was moving again, this time to Ligue 1 side OGC Nice. In the French club, he recovered his form, scoring immediately two goals in his debut against Marseille.
During 3 seasons in Nice, Balotelli scored 43 goals in 76 matches and he helped to put the club back into European positions. Yet, he fell apart with the club once again and in January of 2019 it was announced he would play for half a season in one of his previous victims: Olympique Marseille.
Once again, Balotelli did not disappoint in Ligue 1 and scored 8 goals in 15 matches. His celebrations were also something to remember. He is probably the first player to stream a goal celebration in his Instagram story feed.
So, in a career that has 156 goals in 377 matches, we can't say that Balotelli is not a talented striker. He once said that 'the postman delivers letters and the footballer scores goals'. That's what he does and when Serie A schedule starts next week, do not be surprised to see his scoring for fun once again in the Italian topflight.