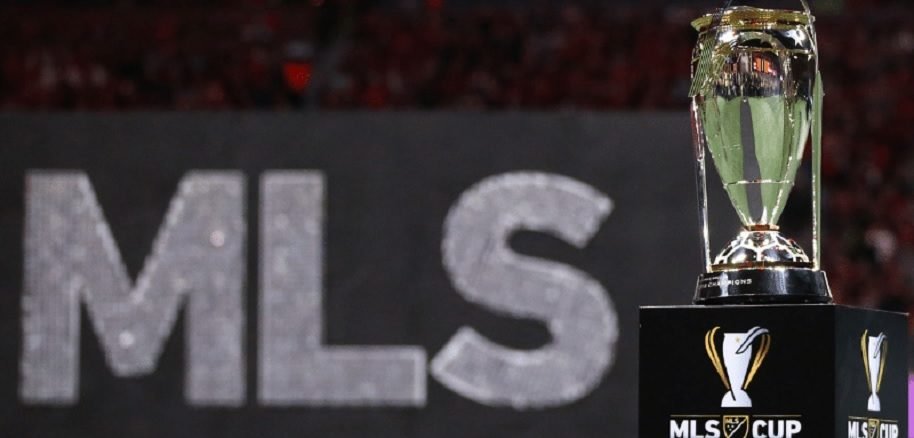 With a fantastic and thrilling MLS regular season done, it's now time for the biggest soccer excitement in America. The MLS playoffs are not drawing attention only in the US.
Many soccer fans around the world are also looking forward to seeing the best teams in the league battle for the ultimate prize of the season: the MLS 2019 Audi Cup Playoffs.
As the 2019 regular season is now over, the MLS Cup Playoffs schedule is ready to go and will kick off on Saturday, October 19th, after the international break on finishes. 14 teams have made it to the playoffs and will compete in a new playoff format that was introduced this year, and is expected to heat things up.
Unlike previous years, where on Round One two teams faced each other twice for a two-leg tie, the playoffs this year will be based on a single-round elimination.
That is, 13 matches in total (compared to 17 previously), where the loser is getting knocked out, and the winning team moves on to the next stage which is the conference semi-finals.
So this time around, things will become a lot more intense, where each squad will be fighting for its life – because you have one chance to either win, or you go home.
Round One games take place this weekend, with a total of six matches over Saturday and Sunday. The top-seeded teams from each conference (NYCFC and LAFC, from the East and West respectively) have a bye week, and return to play in the conference semi-finals. When you think about it actually means the playoffs' quarter-finals.
The seeds go as following:
Eastern Conference:
New York City FC
Atlanta United FC
Philadelphia Union
Toronto FC
D.C. United
New York Red Bulls
New England Revolution
Western Conference:
Los Angeles FC
Seattle Sounders
Real Salt Lake
Minnesota United FC
Los Angeles Galaxy
Portland Timbers
FC Dallas
So, who are the 14 teams that made the playoffs, and what should we expect?
LAFC – Favourites to Win
With player, club and league records were broken this season in LAFC, and a performance that is nothing less than staller, Los Angeles Football Club players are the most likely to lift the MLS Cup Trophy.
Predictions to win are around the 53% mark (far ahead of runner ups NYCFC at 18%). The club just finished the best season in league history by points and goal difference, and are also the Supporter's Shield winners.
Its offense that is superior (notably, Carlos Vela with 34 goals and 15 assists in the regular season), the back isn't at the same standard. Will this give opportunities for other contenders, or is it a done deal?
NYCFC – The Runners Up
New York City Football Club has been a regular at the playoffs, making it to the MLS postseason for four years in a row. Still, they never went beyond the Conference Semi-finals.
This season for the first time, the New Yorkers came first in the Eastern Conference, and they are conference favorites to top seed.
Goalkeeper Sean Johnson is showing great ability and forward designated player Alexandru Mitriță has had fantastic finishes lately. Does the bunch from Yankee Stadium may have what it takes to possibly lift the cup?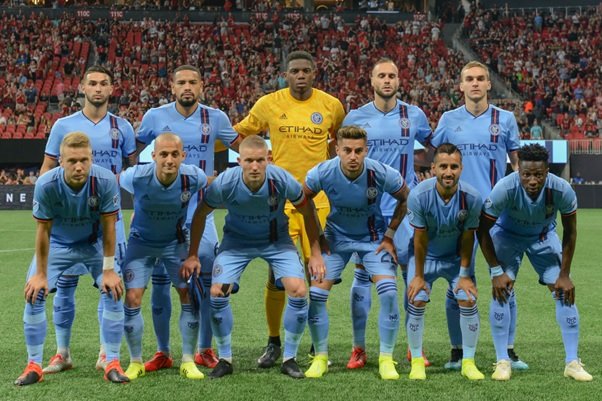 Atlanta United FC – Defending Champions
Even though they are a relevantly young, the Atlanta crew mean business when it comes to filling up their trophy cabinet. With the 2018 MLS Cup under their wing, as well as this year's Campeones Cup and U.S. Open Cup.
With Josef Martinez and Miles Robinson named finalists for MLS end-of-season awards, and King Martinez getting the all-clear after an injury scare, the cup is still possible for the second-ranked Atlanta in the East.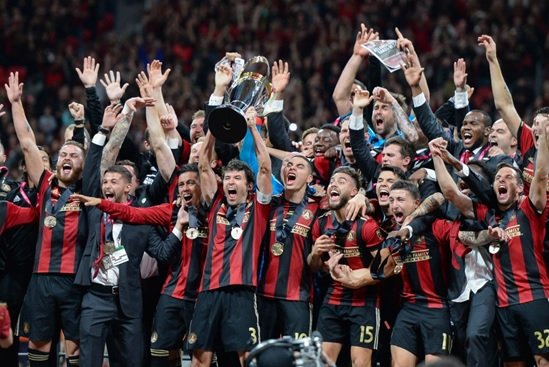 Philadelphia Union – Unlucky Three
Off the three times, Philly made it to the MLS playoffs, they have been sent home in round one there times. They had also made it to the U.S. Open Cup three times, and you guessed it: lost at all three. Philadelphia Union also finished this season at third place in the Eastern Conference.
Still, despite all the bad luck, Philly is a great team that is now led by Jim Curtin, also a finalist for MLS Coach of the Year. Can their fourth playoff break the three-time curse?
Seattle Sounders – Sleepless in Seattle
After playing for a decade In Seattle, the Sounders lost defensive midfielder Ozzie Alonso to Minnesota United. Another club icon, defender Chad Marshall left the club for mid-season retirement due to injury.
Still, Seattle came out in respectable second place in the West, boast a strong defense, and have their squad has a lot to prove after losing two of their key figures and team leaders. Will is the burden of proof enough to push them forward in the playoffs?
LA Galaxy – Star Power
LA Galaxy finished this MLS season fifth in the Western Conference, and the frustrating roller-coaster performance left them only two points from third Real Salt Lake and fourth Minnesota United.
The Galaxy didn't make the playoff last season, and they had Zlatan Ibrahimovic. This year they have Cristian Pavon also.
With Ibra, Pavon and Jonathan dos Santos, there is a lot of pressure and expectation from LA Galaxy to bring home a win. Will this pressure work for, or against the Galaxy?
D.C. United – A Farewell Party
These playoffs are Wayne Rooney's last appearance in the MLS, as he's already got his ticket booked to the UK. Midfielders Luciano Acosta and Paul Arriola may be leaving soon as well, and so is goal Keeper Bill Hamid, who's loan is expiring.
So these playoffs are the last time this squad will play together. Will the team from the Capital just let these playoffs slide, or will they put their heart and soul into it and give the fans something to remember?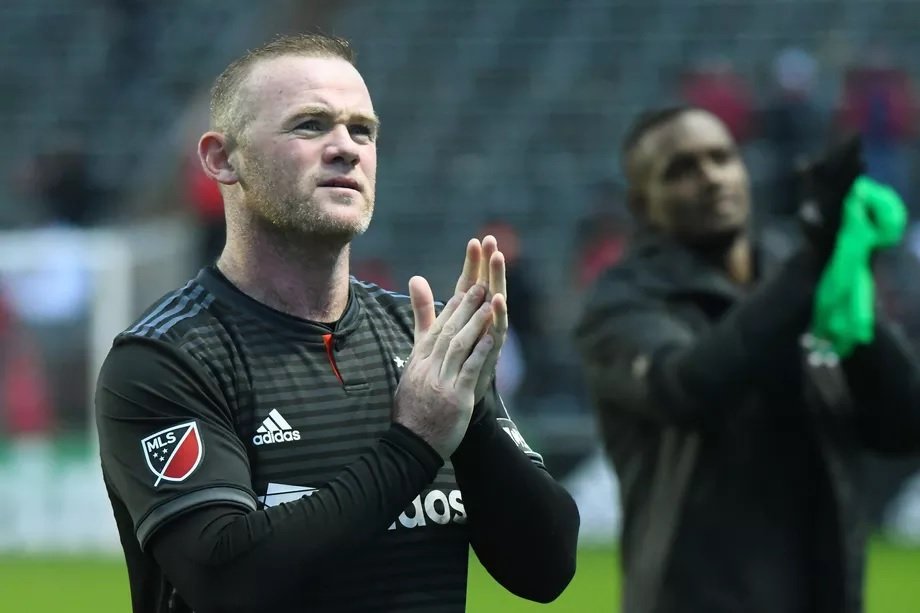 Toronto FC – It's All About Jozy
Ranked four in the East, Toronto gets to host a Round One game at home. But that's just about all the good news the Canadians have for now.
Their team legend, forward Jozy Altidore is currently injured and dropped out of the US National Team also. There is no news on Jozy's current status. If he's going to play, Toronto may stand some sort of a chance. If not, it's hard to see their Round One at home not being the end of their playoffs.
New York Red Bulls – The Underdogs
The Red Bulls didn't have that good a season, but they still managed to finish eighth in the East and clinch a playoff spot.
Their first game will be against Philadelphia Union, who will be hosting the match. Will the Red Bulls play the underdog role to their advantage and surprise everyone with a win on the road? Or will Philly, who looks like a much-stronger side send them home packing after Round One?
Minnesota United – The Loons Are Coming
Being one of the youngest teams in the MLS, having entered the league in 2017, the Loons have been going from strength to strength. They finished fourth in the Western Conference, made it to the U.S. Open Cup, and now the natural progression to the MLS Playoffs. They will be hosting LA Galaxy for Round One in their brand new Stadium.
Minnesota is full of young and promising talent such as Mason Toye, Thomas Chacon, Robin Lod and more. But are these youngsters experienced enough to make it through the playoffs this year?
Portland Timbers – Last Minute In
The Portland Timbers waited until Decision Day to clinch a last-minute playoff ticket.
They are ranked sixth in the Western Conference and will travel to Real Salt Lake to face them for Round One.
Real Salt Lake – Steady State
Despite mid-season changes of the head coach and general manager, Real Salt Lake still managed to make it to third place in the busy top of the Western Conference.
It seems as the changes at the top brought to the club more stability and performance to follow.
Real will host at home the Portland Timbers for Round One.
FC Dallas – #PlayYourKids
This was Dallas's first season under Luchi Gonzalez, who is a great believer empowering young talent and giving up-and-coming academy players critical game time.
FC Dallas finished seventh in the West and made it to the playoffs. It will be interesting to see what happens next.
Their striker, Czech player Zdenek Ondrášek just scored his first international goal at the weekend, so he will be overly motivated.
New England Revolution – Bruce's Arena
Bruce Arena came out of retirement to coach the New England Revs, after coaching the US National Team, LA Galaxy, New York Red Bulls, D.C. United and several university teams.
He did manage to finish with New England at the seventh place in the Eastern Conference, and also got them a ticket to the playoffs.
If Arena's resume is of any indication (as should be), great things await the New England Revolution. For now, it's still work in process.