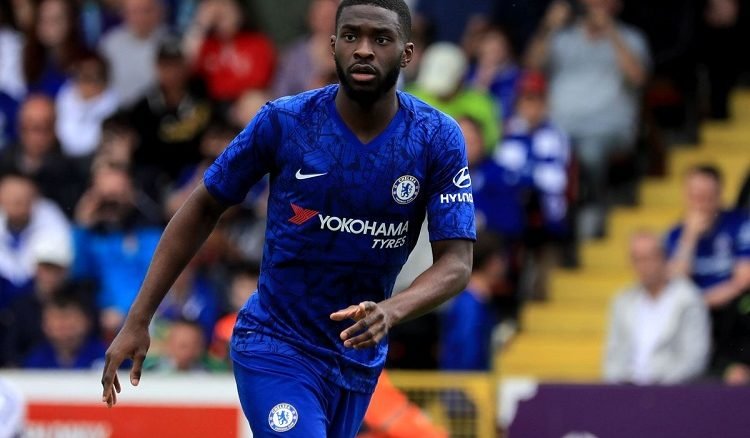 The Premier League table has reached its second international break of the campaign, and the season is now in full swing.
Liverpool has opened up an eight-point gap over the current champions Manchester City, while the writing could be on the wall for Watford and Norwich City.
However, some players have stood out more than others at this point in the season. Some have gone under the radar in terms of coverage that they received for their performances.
But, which players should we be keeping an eye on over the coming weeks as they look to maintain their strong start?
5 players flying under the radar:
Fikayo Tomori
It has been a fine start to the season for a host of Chelsea youngsters, but one of them that has flown under the radar has been Fikayo Tomori. The Blues started the season disappointingly with their 4-0 defeat against Manchester United. There were fears that Frank Lampard's young side was crying out for a central defender.
Tomori replaced Andreas Christensen shortly after that opening day defeat and has made his presence felt.
Chelsea has only lost once with Tomori in the backline, with that defeat coming at the hands of Liverpool at Stamford Bridge.
Mason Mount and Tammy Abraham have been getting all the attention from experts. Tomori's performances could see him gain a regular international player before either of the attacking players. There is a reason why he has already been called by Southgate.
The 21-year-old wins an average of 1.8 aerial duals per match, plus 2.5 tackles, 2.1 interceptions, and 2.2 clearances. He also is rarely dispossessed and has a pass accuracy of 89%. Another gem lapidated by Lampard?
Bukayo Saka
Arsenal brought in Nicolas Pepe in the summer for a club-record fee. While the former Lille man has somehow disappointed, Bukayo Saka has been gaining all the attention.
He scored his first goal for the Gunners in their Europa League win over Eintracht Frankfurt. Then, he made an immediate impact in the Premier League.
He made his domestic league debut at Old Trafford against Manchester United and assisted Pierre Emerick Aubameyang for the equalizer. He kept his place in the team for their following league game against Bournemouth and amazed fans with his speed and calmness under pressure.
The 18-year-old hasn't looked fazed by playing in the Premier League and has averaged a 76.8% pass success rate. His performance at Old Trafford also saw him win the man of the match accolade.
What is even more impressive about Saka, is that although he plays mostly in the attacking positions, he holds pretty impressive defensive stats. He makes 2.3 tackles per game and 2.5 key passes.
He will be under pressure for a starting berth with the expected return of Alexandre Lacazette. At this moment it doesn't seem like he can be dropped from Unai Emery's side.
Dean Henderson
Sheffield United have been consistently picking up points so far this season, and that has eased any early-season talk of a relegation dog fight.
One of the most significant members of their side is Dean Henderson, who has enjoyed an excellent start to his Premier League career. This saw him awarded with a call-up to the England side for the recent international break.
Henderson has had to get to the Premier League the hard way with loan spells in League One and the Championship with Shrewsbury Town and Sheffield United respectively.
The Blades were keen to get Henderson back throughout the summer, eventually reaching another loan agreement with United. Except for his mistake against Liverpool, he has been faultless.
The 22-year-old has the joint-leading most three clean sheets in the Premier League so far this season and has made 23 saves. Bear in mind, that Sheffield only has 7 goals conceded, even though they are in 13th place.
Dean played every minute of football for the Blades in each of the last two seasons.
Henderson will be crucial to their chances of staying up, but since they have one of the better goalkeepers in the division, then they will have a fighting chance.
Ricardo Pereira
Brendan Rodgers Leicester has been having a fairly positive start of the season, being in the 4th position at the moment. Besides, they have the 3rd least number of goals conceded, (7), just below Liverpool and City and tied with Sheffield.
There are many reasons for their solid defense. Besides Maguire leaving the team, the partnership between Caglar Soyuncu and Jonny Evans has shown to be a trustworthy one.
However, even Evans himself agreed that the key player on their defense is Portuguese full-back, Ricardo Pereira.
Put aside the 2 goals that Ricardo already scored. Although he makes successful runs into the box, his defensive consistency is outstanding. He registers 4.4 tackles per game, 1.8 interceptions, and 2.8 clearances.
Besides, he averages around 2.3 successful dribbles per match and is dispossessed only 1.5 times. A workhorse that is somehow snubbed in his national team.
To be fair, Portugal's right-back position is stacked. Nelson Semedo and Cancelo are the competition and they play in Barcelona and Manchester City, respectively.
Still, Pereira is having his best season so far and it might not be long until the Foxes see someone stealing their pearl.
Pablo Fornals
West Ham is having a fairly positive season start, considering their past ones. Their transfer season seemed to have brought some key players to the team, with newcomer Sebastian Haller already netting 4 times.
However, we focus on another Irons signing for this Summer: Pablo Fornals. The former Villarreal midfielder might seem he is been having a discreet season start, having yet to score or to assist in the league.
Still, he has one of the highest passing accuracy stats in the team (85%), just below Lanzini (88%). He also makes 1.5 shots on goal and barely ever allows the opponents to take him the ball (0.8 times dispossessed per match).
Some West Ham fans were quick to judge Fornals and point that he hasn't adapted yet to the pace of the Premier League. Nonetheless, we are keen to believe, that Fornals only needs more playing time and soon he will be irreplaceable in Pellegrini's options.
Remember Fornals is only 23 and he was fundamental in Spain's Euro under 21 winning campaign.
Do you agree with our picks? Who would you point out?
Meanwhile, the Premier League schedule resumes this week, with Manchester United versus Liverpool in the spotlight. Do not miss a bit.