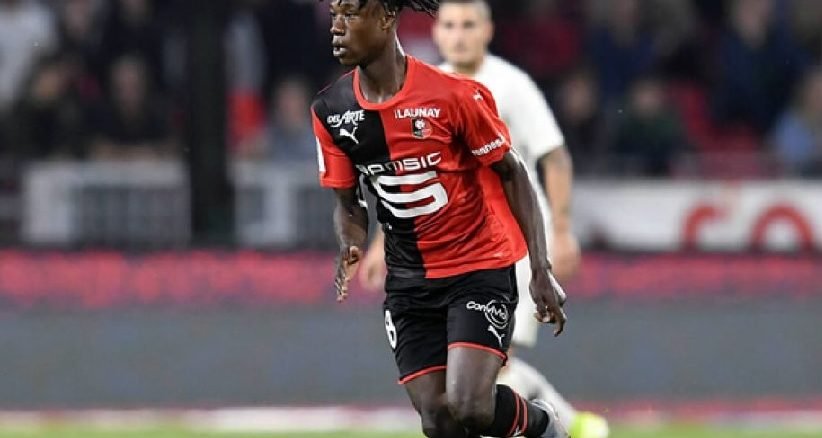 Last week we mentioned how Eredivisie is one of the top talent exporters among the European leagues. However, on pair with them, Ligue 1 has developed several gems too, such as Thierry Henry, Ribery, Hazard, and many others.
Just this summer, Nicolas Pepe, Lille's gem, broke Arsenal's transfer record and, although he has still to show his full potential, he is just 24 and has much to offer. Plus, the 'Gunners' have also acquired William Sadiba, who is still in Saint-Etienne this season, but will join Unai Emery's team next year.
Besides Arsenal, who is known to fish a lot in French topflight, also Real Madrid is used to signing some Ligue 1 talents. Karim Benzema, the current La Liga top scorer, was a Lyon player and just this Summer they signed Ferland Mendy, also from Olympique Lyonnais.
So, with the league's schedule on a break, due to international fixtures, we thought to look into who are the Ligue 1 talents: young players to look out for. Some of these players are already well known, others are still under the radar, but they all have something in common: they are 21 years old or less. Let's dig in.
1. Victor Osimhen (Lille)
Starting for the most obvious one, Lille's new striker has to be in this list because he is having a dream debut season. He is top scorer of Ligue 1, with 7 goals and 2 assists in 9 games, plus 1 goal in the Champions League.
Osimhen was born in Lagos, Nigeria, and he is 20 years old. He first caught an eye when he scored 10 goals for Nigeria Under 17 team, during the World Cup of that category in 2015. It is still a record for most goals scored in that tournament.
The prolific striker was signed by Wolfsburg later. He played in the 2017-18 season for the Bundesliga side but, due to injuries and lack of playing time, he did not score a single goal. He made 16 appearances, before being sent on loan to the Jupiler League.
On trials at Zulte Waregem and Club Brugge, Osimhen caught malaria during Summer and both clubs refused him. Charleroi was the club who took him in and he scored 20 goals in 36 matches for the Belgian side. They decided to activate his buyout clause and made an instant profit.
Lille bought the player for €12M, a sure bargain, as Osimhen has scored the same number of goals (8) in just two months of competition, as Lille's last season striker Rafael Leao. Lille sold Leao to Milan for €23M, so it seems like good business.
About Osimhen, besides his goals, he has other stats to back him up. According to WhoScored, he registers 3,5 shots on goal per game and impressively, he is only dispossessed 1,3 times per match. Also, it is noticeable his versatility, as Victor averages 1,5 clearances per match, proving he is a modern striker who is able to help out in defense.
2. Alban Lafont (Nantes)
If you are a hardcore football fan, Lafont is probably a name you already heard before. You might be impressed, however, to know the goalkeeper is still just 20 years old.
Lafont had a rough year in Fiorentina and a few mistakes have cost him the position. This season, the new coach of the team, Montella, decided to bring in Drągowski, who had an impressive season while on loan in Empoli.
For this reason, Lafont was shipped back and he is back in Ligue 1 with Nantes. Nantes is currently second in Ligue 1; it is fair to say that merit should be given to the goalkeeper.
Born in Burkina Faso's capital, he moved to France when he was 9. Lafont started playing as an attacking midfielder for AS Lattoise before the coach spotted his talent for goalkeeping.
His height, 1,93m helped to shape him for the position and LaFont was signed by Toulouse's academy. He was given his Ligue 1 debut with just 16 years old, becoming the youngest goalkeeper in the history of the French league.
He kept 8 clean sheets in the first season as Toulouse edged relegation and 11 in the following. After finishing the 2017-18 season with 12 clean sheets, Fiorentina decided to sign him for €7.
Even if his experience in Serie A did not work out, Lafont should not be overlooked. Nantes has only conceded 5 goals this season in 9 league games and their defensive solidity is definitely the reason why they hold such a high place in the league.
Lafont has 6 clean sheets in total and keeps delivering consistent performances. He sends 8,1 successful long ball passes per match, which shows he is a keeper that would probably fit in many midtable Premier League clubs.
3. Axel Disasi (Stade de Reims)
If Nantes has an impressive defensive record, what can we say about Stade de Reims, who only conceded 4 goals, the same number as Paris Saint Germain. One of the keys to their defensive fortress is 21-year-old Axel Disasi.
Disasi pairs up with experienced center-back Abdelhamid and he has impressed at the beginning of this season, playing in all the 9 matches. The defender has already been with Reims since 2017, helping the team to win the Ligue 2 and get promoted.
Reims then had an impressive season, finishing 8th, but Disasi was barely utilized, as he played only 4 times in Ligue 1. This season though, he has played all minutes in all the 9 games so far.
The 1,90m defender wins 3,3 aerials each match, averaging 3,4 clearances per game. He has a passing accuracy of 84% and has barely ever been dispossessed so far, displaying maturity for his young age.
A good prospect for any team that is out there looking for a defender, Disasi market value according to Transfermarkt is €3,5M. Potentially a bargain that could adapt well to the playing style of many clubs in the top tier leagues.
Axel Disasi was born in France but is from Congolese ascendance, so he can still choose whether he wants to play for the African side or for the World Cup champions. Since France is stacked with players for that position, it is likely Disasi chooses to play for Congo.
4. Eduardo Camavinga (Rennes)
The youngest player on our list, Camavinga is just 16 years old but already igniting the interest of European clubs. Born in Angola, he moved to France when he was just 1 year old, but he also has Congolese citizenship.
Camavinga signed with Rennes in 2013 and broke to the main squad in 2019. The defensive midfielder made headlines in August, as Rennes won to Paris Saint Germain and Camavinga was the one who caught the eye.
Besides assisting for the goal of Romain del Castillo, Camavinga was the player on the pitch who touched more times on the ball, and he had an almost perfect pass accuracy. In 41 passes he completed 40 and he won 17 tackles against the opponents.
For his display in that game and in the whole month, Camavinga was named Player of the Month of Ligue 1, becoming the youngest athlete to ever win the award.
Rennes is 10th in the league, but they have a positive goal difference, having conceded only 7 goals. It is fair to say that Camavinga might be accountable for this record and the young midfielder makes 3.5 tackles per match, 1.2 interceptions, 1.2 clearances and he is dispossessed only 0.5 times.
With a passing accuracy of 89,6%, Camavinga is surely one of the most interesting talents to look out for this season in Ligue 1.
5. Yacine Adli (Bordeaux)
If this list was lacking creativity, remember this name: Yacine Adli. The French attacking midfielder was sold by Paris Saint Germain last season, where he played a single game for the main team.
Reportedly, Arsenal was interested in the youngster in last February, but he refused in the hopes of getting playing time for PSG. Something that apparently did not happen, and he was sold to Bordeaux last Summer for €5.5 million
Bordeaux is holding on to the 4th place in the Ligue 1 table and one of the key players has been Yacine Adli since he added the creativity who the team missed last season. He played in 6 Ligue 1 games so far, scoring 2 goals and assisting 1.
Adli makes 1.8 key passes per match and has a passing accuracy of 85%. Even though he does not average a high number of successful dribbles per game (1.3%), it is remarkable that he is only dispossessed 1 time per game, considering the position he plays.
Yacine Adli has already bagged 2 Man of the Match accolades and he is likely to be another player to add depth to the French National Team midfield. Since he is from Algerian ascendance, he can also pledge to the current African Cup winners.
Honorable mentions
You might have noticed we skipped the players from Paris Saint Germain, partly because most of their team is already highly rated. Another reason is, even though they have a booming academy, most of their players are over 21 years old (excepting a certain Mbappe).
However, we open an honorable mention for Colin Dagba, who played 4 times for Thomas Tuchel's team this season. Dagba is a right-back and, if PSG does not sell him next Summer, he might take the position from Meunier soon.
There you go, here are our top picks for under 21 players in Ligue 1. Who did we miss? Comment below with our picks and do not forget to follow the Ligue 1 schedule, which resumes next weekend.