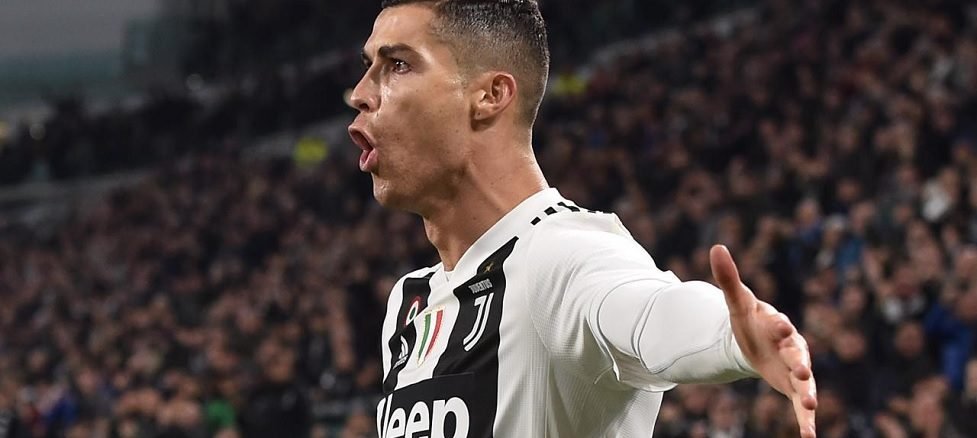 All equal at the top of Serie A, with Inter Milan not letting go of their lead. The 'Nerazzurri' had a courtesy trip to play against the bottom side Sampdoria and they brought the 3 points.
Juventus keeps chasing them, with a win of their home in their backyard. Next matchday of Serie A schedule will see a fixture between both, Inter x Juve, and we will be eager to see who keeps the lead.
In other news, Roma, Napoli, and Atalanta stuck to the top with victories for themselves. AC Milan, meanwhile, continues their disappointing start: 4 defeats in 6 matches.
Sanchez scores and gets sent off in Inter's victory
Inter went to Sampdoria seeking their 6th win in a row, making it 6 in 6. Antonio Conte's men were confident and they broke the deadlock after 20 minutes.
Stefano Sensi with a slick shot, that deflected in Alexis Sanchez and made it in Sampdoria's net. The Chilean who is on loan from Manchester United, was starting for the first time in 'Nerazzurri' shirt. It was a bittersweet one, we must say.
Shortly after Sensi's goal, Sanchez would double Inter lead, scoring his first goal with the new team. Sensi again with the assist.
In the second half, though, Alexis Sanchez would be sent off for a potential dive in the box. He saw the second yellow and, although he did not ask for a penalty and quickly got up from the fall, the ref had no mercy.
Having one more man, Sampdoria took advantage and reduced to 1-2, by Jankto. Conte's Inter did not rest on the result though, and Gagliardini would make it 3 for the visitors after Audero made an incomplete save.
The Milanese side gets an important victory before two important matches: they visit Camp Nou this Wednesday for Champions League. Afterward, they will host Juventus, in a match between the top 2 of Serie A table.
Ronaldo scores in Juventus win
In another clash between 'toppers' and 'bottomers', 2nd placed Juventus and current Serie A champions hosted SPAL, who is in the 19th place. They did not have a brilliant match, but they did enough to win.
Berisha was the protagonist in the first half denying the openers to Dybala, Ronaldo and a fine one to stop Ramsey's attempt. He would be unable to stop Juventus from breaking the deadlock. Pjanic scored for the second match in a row, in a lobbed shot from outside the area.
Cristiano Ronaldo had to wait until the 78 minutes, to finally be able to break into Berisha's goal. The keeper made several fine stops during the second half to deny the Portuguese, but he finally did it with a header, after a cross from Dybala.
With the 2-0 win, Juventus keeps close to Inter and they need a win in the Giuseppe Meazza next weekend to get into the lead of Serie A again. For now, they will be hosting Bayer Leverkusen for Champions League matchday this Tuesday.
Tight victories for Roma and Napoli
It was a completely victorious weekend for the chasing pack Napoli and Roma. After they both had surprising defeats midweek, they managed to get back into the winning route.
Napoli hosted Brescia and Mertens put his team in front, with his 4th goal in 5 games. Callejon assisted the Belgian, who just had to tap it in. Manolas would make it 2-0 before halftime, following a corner kick.
Brescia still saw one goal being disallowed by the VAR, before Balotelli being able to sneak one in for the visitors. The first goal for Brescia for Mario Balotelli, in his return to Serie A.
Besides Brescia's goal, Napoli was able to hold to a 2-1 victory and they are now 4th. Next a visit to Genk's, for Champions League, this Tuesday.
Meanwhile, Roma visited Lecce and they also got back to victories, after a defeat midweek against Atalanta.
They had to sweat to get the 3 points, with Edin Dzeko being the author of the only goal of the match. Mkhitaryan was the author of the assist. Kolarov had a chance to make it 0-2, from the penalty spot, but Gabriel saves the shot for Lecce.
Roma is now 5th and they will visit Wolfsberg, in Austria, next Thursday for Europa League.
Atalanta holds to 3rd with back to back wins
A victory at the Olimpico, against Roma, on Wednesday, gave Atalanta a boost to be back where they finished last season: 3rd place. Now they had another away game, against Sassuolo and they made it a walk in the park.
With just 6 minutes player, Papu Gomez ripped through Sassuolo's defense and with a brilliant solo goal picked the advantage for Atalanta. Before the first quarter, Atalanta was already 0-2. Gosens the author of the second.
Papu Gomez would score his second of the evening and the third for Atalanta, shortly after. A brace and his 2 first goals of the Serie A season.
Even before the interval, Sassuolo would be down to 4 goals. Zapata, who has 5 goals in 6 games, scored for the Bergamo side, to make the home side humiliation even further.
Gregoire Defrel would put one consolation goal for Sassuolo in second half, but the damage was done. Atalanta holds into top 3 and now they will hope to come back from their terrible Champions League debut when they face Shakhtar Donetsk this Tuesday.
Milan continues disappointing: 3 defeats in a row
After last weekend's defeat at the Milanese derby, against Inter, and the midweek loss against Torino, Milan went again pointless. This time they hosted Fiorentina in the San Siro and the difference of quality was astounding.
In the first quarter of the match, a misplaced pass from Calhanoglu, gave freedom for Ribery to completely destroy the Milan defense. The only one who stood firm was Donnarumma, but then again Chiesa would be tripped in the box in the rebound attempt.
Penalty kick for the Chilean Erick Pulgar, who did not hesitate to make it 1-0. Later on, Ribery would make more damage, as he was fouled by Musacchio, who saw an immediate red card. Milan was down by 1 goal and playing with 10 men.
La 'Viola' would double the score, with Gaetano Castrovilli scoring after an incomplete save from Donnarumma. The 'rossoneri' keeper would still be able to stop another penalty kick, now from Chiesa, but he would be unable to stop Ribery's second goal in Fiorentina's shirt.
The 36-year-old was signed during Summer and he seemed fresher than most players on the pitch.
Still, AC Milan was able to score a consolation goal and what a goal it was. Rafael Leao showed he should start for the 'rossoneri', breaking Fiorentina's defense in half. It was unfortunately not enough for Milan, who lay in the 15th place.
If they continue this form, it is likely AC Milan's coach, Marco Giampaolo, does not celebrate Christmas in San Siro.
Lazio hits 4 and gets back to top 6
A midweek defeat against Inter has not shaken Lazio's confidence, as they hosted Genoa and scored 4. Milinkovic-Savic opened the deadlock in the first 10 minutes, after an assist from Immobile.
Romanian International Stefan Radu would double the advantage before halftime, firing a strike into the top corner.
Caicedo would triple the lead, rounding the keeper and finishing with class. Ciro Immobile was the only man missing on the scoresheet and the striker scored the last goal, to make it 5 goals in 6 games.
Lazio is now 6th placed and they have another home game this Thursday when they host Rennes for Europa League group stages.
Udinese edge Bologna to leave relegation spots
Since they won against AC Milan in matchday 1 that Udinese did not get the 3 points anymore. 1 draw and 3 losses shoved the Serie A side into the bottom places and they needed badly to win.
They had to fight hard for a win, although they scored the only goal of the match quite early. Stefano Okaka with the header at the 27 minutes, made it 10 for the hosts.
Orsolini was close to equalizing but the ball passed close to the near post. Lasagna also had a chance to double Udinese's lead, but he shot it wide.
With this 1-0 win, Udinese climbs to 12th place. Bologna, on the other hand, drops to 11th.
Cagliari and Verona split points
In the only draw of the weekend, Cagliari hosted Hellas Verona and the game ended 1-1. The hosts had just managed to take 3 points away from the San Paolo midweek, against Napoli and they started well this match.
Lucas Castro within 27 minutes made a lobbed effort into the area and the ball went into the top bin. This was the second match in a row scoring for Castro after he scored the winner over Napoli on Wednesday.
The post would deny Cagliari's second when Marko Rog's effort hit the woodwork. Hellas Verona scored the equalizer in a misfortune from Cagliari's defender Pisacane, who slipped and allowed Faraoni to be left open to score in the box.
With the 1-1 draw, Cagliari is now 7th, with the same points as Lazio. Hellas Verona is 14th.
Parma wins an entertaining match to close the matchday
In the game that closed Serie A weekend, this Monday, Torino visited Parma in what would be a very entertaining affair. If you were watching Manchester United x Arsenal at the same time, you might have chosen the wrong game.
Torino had just come from a memorable win over AC Milan and they were expecting to get back to back wins. However, with just 90 seconds on the clock, Gervinho took the lead, by assisting Kulusevski, who would open the score.
Just 11 minutes later, Torino would get leveled. Verdi found Ansaldi completely alone in the box and the Argentine equalized. Parma wasn't done yet and they would get a penalty kick, from a handball of Bremer in the box. Not only was it a penalty, but also a second yellow for Bremer, who got sent off.
Gervinho had the responsibility of scoring it, but he allowed Sirigu to defend it. Different fate had Torino, who had a penalty for themselves, but Belotti made no mistake. 1-2 and the Toro was ahead, despite being one man down.
Soon Parma took advantage of having one more man on the pitch and two minutes after Torino's goal, Cornelius would level again for his side. Half time and the game were 2-2.
They would take until the late minutes of the game to score the winner. Robert Inglese found a loose ball in the area and made it 3-2 for the hosts. Parma climbs to 8th with their third win of the season, while Torino drops to 9th: both teams with the same points.